business
U.K.'s May To Speak With PSA's Tavares About Vauxhall Plants
By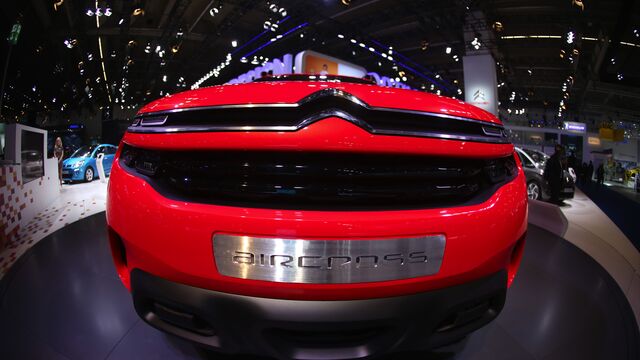 U.K. Prime Minister Theresa May will speak on Wednesday with PSA Group Chief Executive Officer Carlos Tavares about his company's plan to buy General Motors Co.'s European unit, including factories in Britain.
The phone conversation is scheduled for 5:45 p.m. London time, after the two were unable to find a suitable time to meet face-to-face, May's spokesman, Greg Swift, told reporters in London. "It was a question of whether diary commitments could be matched up," he said. "In the light of the desire to have a conversation it was best to do it by a phone call."
While Swift declined to comment on the issues May will raise, she's likely to seek reassurances from Tavares that, in the event the deal goes ahead, he'll keep manufacturing at plants in Ellesmere Port, near Liverpool, and Luton, north of London. Tavares, for his part, will want guarantees about the future competitiveness of the U.K. car industry as Britain prepares to withdraw from the European Union.
At stake for May is a 113-year-old business that supports 40,000 direct and supply chain jobs across Britain. The proposed deal raised concerns that PSA may seek to streamline its expanded business, putting the U.K. operations in the firing line. That's because uncertainty surrounding Brexit and the potential for tariffs on exports from Britain to the continent may favor factories of Opel, Vauxhall's sister brand, in Germany, Poland and Spain.
Before it's here, it's on the Bloomberg Terminal.
LEARN MORE