French Bonds Rebound on Bayrou Offer After Whipsawing on Polls
By
Bayrou comments add to rally after poll shows drop for Le Pen

Panic mode selloff was excessive: Societe Generale's Thoumin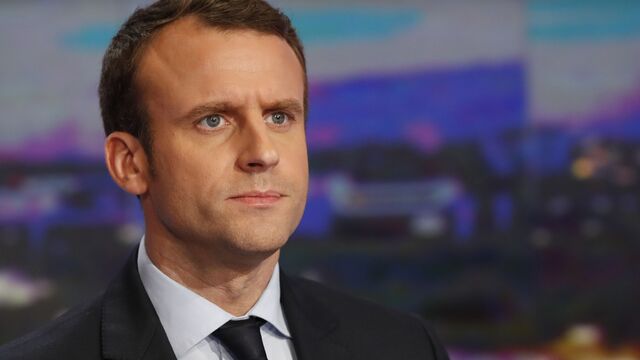 French government bonds rebounded after centrist politician Francois Bayrou offered to form an alliance with presidential candidate Emmanuel Macron, after three days of selling seen as "excessive."
The Bayrou comments fueled a rally that started after a poll showed a drop in support for Marine Le Pen, Macron's potential rival in a second vote. The euro skeptic Le Pen would get 41 percent in a second-round runoff against Macron, down from 42 percent yesterday, according to surveys by pollster OpinionWay.

"Pressure is probably too high on French bonds, and the selloff has been excessive," said Marc-Henri Thoumin, a strategist at Societe Generale SA in London. "Yesterday's price action and what we had this morning is reflective of panic mode."
French 10-year bond yields fell six basis points to 1.02 percent as of 4:00 p.m. in London, having climbed to 1.16 percent on Feb. 6, the highest since September 2015.
Changes in election surveys and betting odds are likely to prompt further swings in bond prices ahead of the election's first round in April, with recent polls showing Le Pen slowly gaining ground but still losing a second round in May. Investors are looking to avoid a repeat of market turmoil after polling last year failed to predict wins for Donald Trump in the U.S. presidential race and the U.K.'s vote to exit the European Union.
German bonds have benefited as investors turn to the safest assets, with two-year yields falling for a fourth day to a record low on Wednesday. While the base case is that electoral systems will prevent the most disruptive political outcomes from occurring, Brexit and the new U.S. administration were also seen as low probability events, Bert Lourenco, the head of rates research at HSBC Bank Plc, said in a note.