business
Barclays Investment Bank Profit in Spotlight After Rivals Surge
Stephen Morris and Sofia Horta e Costa
Analysts see bond-trading revenue up 40%, tracking U.S. firms

U.K. lender reports fourth-quarter earnings Thursday, Feb. 23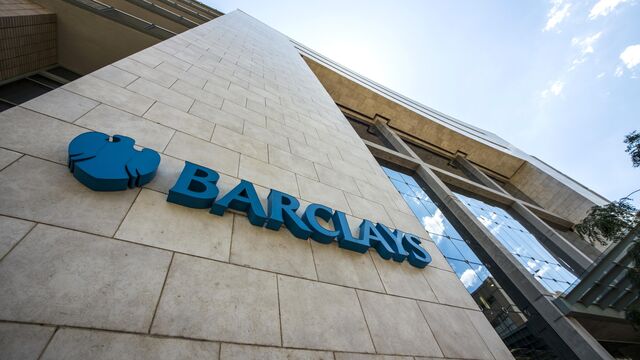 All eyes will be on Barclays Plc's investment bank when it announces fourth-quarter results on Thursday, as investors look to see if Chief Executive Officer Jes Staley's pledge to keep the securities unit is paying off.
It has so far. The division helped drive performance in the previous quarter, when Barclays reported the highest revenue from fixed-income trading in more than two years. The five biggest U.S. investment banks, which have been increasing their market share at European firms' expense, all posted trading gains in the fourth quarter, driven by volatility after Donald Trump's election victory and the prospect of interest-rate hikes.
Analysts expect Barclays to follow suit.
"The spotlight is on the investment bank" where "we forecast a 40 percent year-on-year increase" in FICC income, in line with the average 43 percent jump at U.S. rivals, Deutsche Bank AG's David Lock and Kinner Lakhani said in a Feb. 3 report. "We are positive on the shares and see Barclays as well positioned for 2017 given improved capital market conditions."

Staley, who took over in December 2015, faced down calls from some skeptical analysts and investors to spin off or radically shrink the investment bank, arguing it serves as a counterweight to the consumer businesses that may be vulnerable to any slowdown in the U.K. economy after the Brexit vote. The securities unit generated about 20 percent of overall revenue in 2015, and this proportion is set to increase as the bank continues to sell down its stake in its African operations this year.
Not all analysts are convinced Staley is right: The shares are at their lowest average rating since 2009. While the stock is still up 5.6 percent this year, Barclays has lagged behind U.K. peers whose proportionately larger consumer businesses are better placed to benefit from a rising interest-rate environment.
Investors will also be looking for commentary on the looming battle with the U.S. Department of Justice over the sale of toxic mortgage-backed securities, after the bank said in December it's prepared to go to court after balking at paying the amount the government sought in negotiations. That sum was more than $5 billion, according to people with knowledge of those talks.

2017 ESTIMATES:
Bloomberg News-compiled 4Q16 estimates (based on survey of 5 analysts):

Adjusted pretax profit GBP646m
Revenue GBP4.91b
Non-core loss GBP648m
FICC revenue GBP825m

Full-year broker estimates compiled by Barclays (based on survey of 14 analysts):

Total income net of insurance claim GBP20.8b
Net oper. income GBP18.5b
Total operating costs GBP14.2b
Adj. pretax GBP3.97b
Adj. net income GBP2.3b
DATA:
Barclays up 5.6% year-to-date vs 2.3% for Stoxx 600 Banks Index; trades at 11.2x next year's earnings vs 13x peer average
28 ratings, 8 buy, 15 hold, 5 sell; avg PT 232.73p implies ~-1.4% downside
Options market implying 4% move either way on earnings day
TIMING
Earnings 7 a.m. U.K. time; conf. call 9:30am +44 20 3059 8116, password "Barclays"
Before it's here, it's on the Bloomberg Terminal.
LEARN MORE