business
Your Evening Briefing
Here are today's top stories
Bloomberg News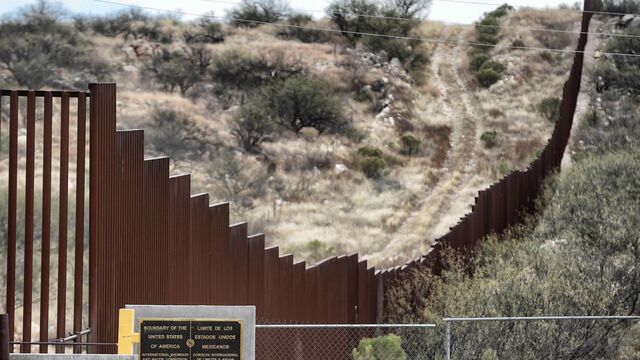 Want to receive this post in your inbox every afternoon? Sign up here.
Good afternoon and happy Tuesday. After the long Presidents' Day weekend, there's much to catch up on, including President Trump's new pick for national security adviser, H.R. McMaster. On Monday, Trump selected the outspoken Army "rebel" to replace Michael Flynn, who resigned last week. Here's what else you may have missed, plus a few surprises. –Emily Banks
The next financial crisis might be in your driveway. The country's auto debt hit a record in the fourth quarter of 2016, according to the Federal Reserve Bank of New York, when vehicle loans hit a peak of $1.16 trillion. The pile of debt would cover the cost of 43.4 million Ford F-150 pickups, one for every eight or so people in the country. Another way to look at: Every licensed driver in the U.S., on average, owes about $6,100 in car payments.
Trump still has a vast legal arsenal for limiting immigration and deporting millions, with or without his travel ban. The public safety executive order he signed two days before the travel-ban directive could result in hundreds of thousands, if not millions, of immigrants being rounded up for deportation. The Trump administration said in memos Tuesday that it will try to deport almost all undocumented immigrants caught in the U.S.
Warren Buffett took his own advice and walked away from the Unilever bid. On Sunday, Kraft Heinz withdrew its Buffett-backed bid after Unilever rejected it, a takeover that would have created the world's No. 2 food-and-beverage company. The scenario illustrates one of Buffett's favorite investing principles: There's no need to chase deals. Buying companies, he has observed, is like hitting a baseball. Don't swing at one that's out of your comfort zone.
Ordering ahead has made restaurant chains rethink the way they do business. The popularity of mobile order-ahead options caused TGI Friday's to mix up orders and Starbucks to struggle with overcrowding. A few of the solutions to this tech-induced problem: strategically positioning greeters, adding more parking spaces, and sending text messages to alert customers when an order is ready.
French presidential candidate Marine Le Pen stirred controversy on the second day of her trip to Lebanon, refusing to wear a headscarf to meet a top Islamic leader and pledging to restore ties with Syrian President Bashar al-Assad if elected. "With geopolitics, one must often make the choice in favor of the lesser evil and for me, the lesser evil is Bashar al-Assad," a Lebanese newspaper quoted her as saying.
Two-thirds of Americans don't contribute anything to a 401(k) or other retirement account available through their employer. Millions aren't saving on the job because they either don't have access to a workplace retirement plan or simply aren't putting money in it. Many just can't spare the cash, according to new analysis.
Airlines are bringing back complimentary meals because you pay for them in other ways. Financially robust airlines are starting to sniff around the idea of returning "free" food to the masses. This spring, Delta plans to serve a complimentary meal on longer, mostly trans-continental routes. Options will include fruit-and-cheese plates, a breakfast sandwich, and wraps.
Before it's here, it's on the Bloomberg Terminal.
LEARN MORE