markets
Singapore Studying Tax Measures as Budget Pressures Increase
By and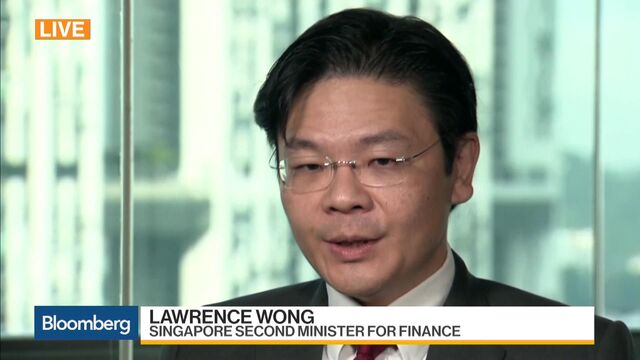 Singapore's government is studying measures to boost revenue, including higher taxes, to help ease pressure on the budget as spending increases.
"Medium-term expenditures will continue to rise significantly, be it for infrastructure or for health care reasons," Lawrence Wong, second minister of finance, said in an interview on Tuesday with Bloomberg TV's Haslinda Amin. "So we are studying revenue. Revenue means taxes."
Finance Minister Heng Swee Keat said in his budget speech on Monday the surplus will narrow to 0.4 percent of gross domestic product in the next fiscal year beginning April 1. Singapore takes a fiscally conservative approach as the government is mandated to run a balanced budget over its term in office.
Wong, 44, also serves as minister for national development. He was appointed to the finance post in August to assist Heng, who had a stroke three months previously.

Heng delivered a set of targeted measures in the budget to support the trade-dependent economy, including support for the struggling oil-services industry and tax rebates and grants to spur consumer demand.
The oil and gas industry is "going through a down cycle and we have some specific cyclical measures to support them," said Wong. "But as in most industries there will up and downs and through this down cycle some of the weaker companies may have to fold and be restructured. But I'm sure at some point in time they go up again."
— With assistance by Haslinda Amin, and Anand Menon
Before it's here, it's on the Bloomberg Terminal.
LEARN MORE