Bets for Higher U.S. Yields Wane as Options Show Trump Fatigue
By
Rate skew options fall near zero after rallying on Trump win

Tax reform, Fed rate trajectory next triggers for yield moves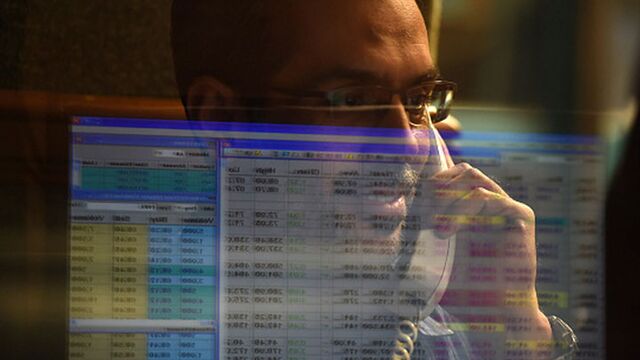 Bets on a rise in U.S. Treasury yields are waning in option markets, on uncertainty over President Donald Trump's fiscal policies, Federal Reserve rate rises and the French election.
The implied volatility of a rise in 10-year yields in three months compared to a fall has dropped near zero, after a rally on Trump's election. Changes in these short-dated skew options can predict a change in the underlying bond rates.
Treasury yields have stalled this year as Trump is yet to lay out the details of his tax and infrastructure spending plans and as traders await the trajectory of the Federal Reserve's rate rises. Yields surged in November as Trump's comments on investment led to expectations for higher inflation.

This fall in short-dated skews may indicate increased demand to protect short positions on Treasuries. The skew could move higher ahead of a joint session of the U.S. Congress on Feb. 28, where Trump may announce the details of tax reforms. The risk of it flattening further could come from increased concerns over the potential for euro-skeptic Marine Le Pen to win France's presidential election, which would spur a flight to quality.
The loss of market direction is shown by U.S. yields being trapped in a triangle chart pattern, currently between 2.34 percent and 2.50 percent. Any yield breakout to the upside could seek the Dec. 15 high of 2.64 percent.

NOTE: Tanvir Sandhu is an interest-rate and derivatives strategist who writes for Bloomberg. The observations he makes are his own and are not intended as investment advice.