Yen to Hit Bottom at 120 Before Rallying, Economist Jen Says
By
Currency will then rebound to 100, former IMF economist says

BOJ is closer to limits of its policy than any other bank: Jen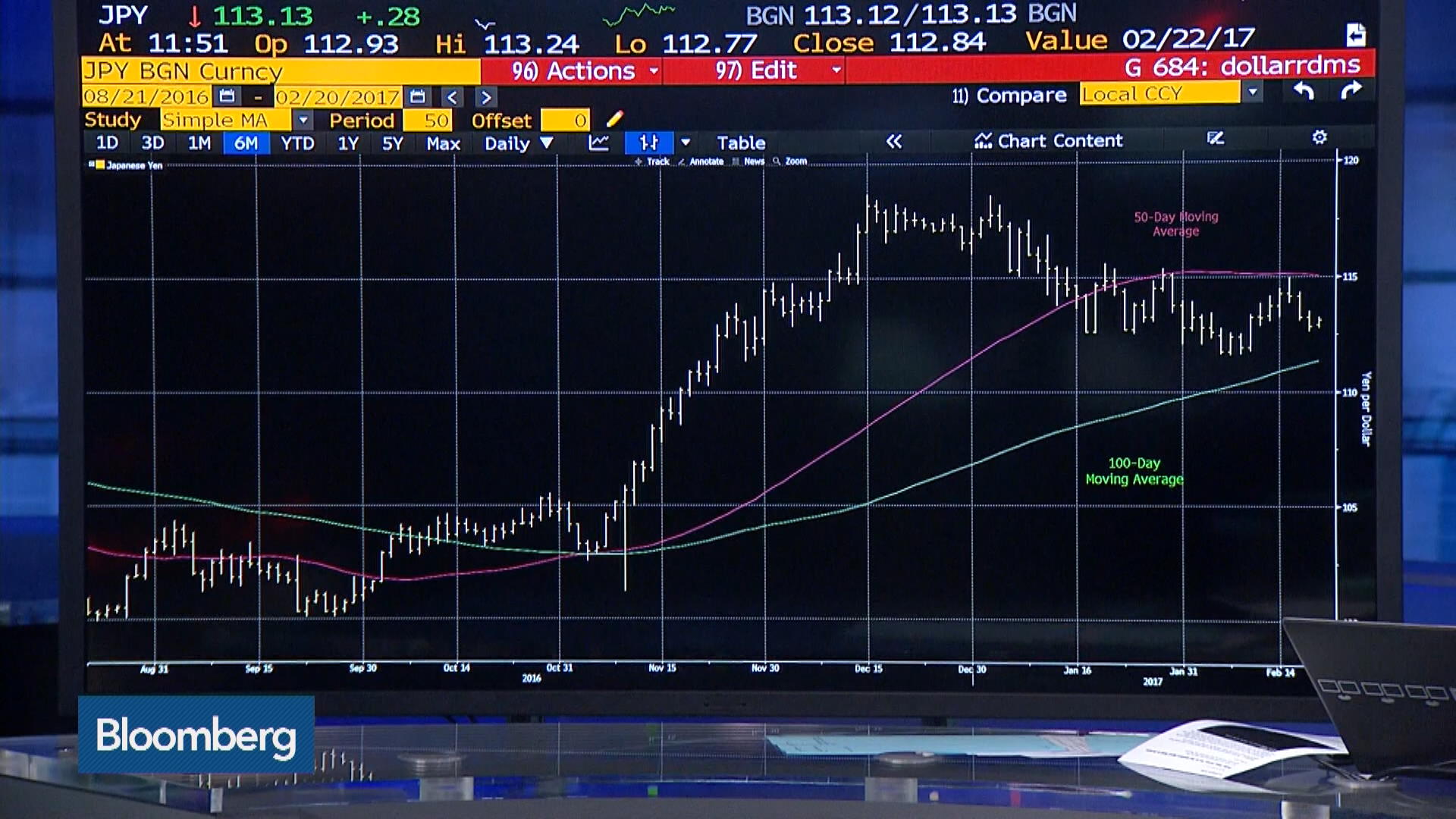 The yen will slump to 120 per dollar in six months as the Federal Reserve raises U.S. interest rates but that's about as weak as it will get, former International Monetary Fund Economist Stephen Jen says.
The currency will rebound to 100 by early 2018 as the Bank of Japan's policies of controlling yields and adding stimulus through bond purchases reach a limit, said Jen, chief executive officer at hedge fund Eurizon SLJ Capital Ltd. in London. The central bank already holds more than 40 percent of local government bonds on issue, up from 14 percent before it started an expanded debt-purchase program in April 2013.

"The BOJ is closer to the limits of their unconventional monetary policy than any other central bank," Jen said in an interview last week. Once all its options are exhausted, the yen will return to its fair value of around 90 per dollar, he said.
The BOJ snapped up more than 1.6 trillion yen ($14.1 billion) of benchmark 10-year bonds in two days this month in an effort to stop yields from rising too far above its target of around zero percent. Governor Haruhiko Kuroda faces the challenge of holding down borrowing costs just as quickening inflation and an improving outlook for some of the world's biggest economies push up bond yields around the world.
"Capital flows will be so intense, if the BOJ insisted on keeping the nominal rate anchored, the impact on dollar-yen would lead to other distortions and policy reactions from other countries," Jen said. "The zero percent interest-rate target will be used and adjusted in the same way that the Fed is adjusting the fed funds rate and the European Central Bank will taper."

Kuroda said Tuesday it's too early for the central bank to raise its targets for interest rates even as global bond yields rise, as inflation remains distant from the 2 percent target.
The yen has strengthened about 3 percent against the dollar this year even as President Donald Trump accused Japan of devaluing its currency to gain a trading advantage. Trump refrained from criticizing Japan's currency policy when he met Prime Minister Shinzo Abe this month. The Japanese currency tumbled 13 percent last quarter as the dollar surged amid bets Trump's program of tax cuts and infrastructure spending will spur the Fed to accelerate rate increases. The yen was at 113.49 per dollar as of 7:17 a.m. in London Tuesday.
Japan's currency will resume its decline in coming months as the Fed is likely to tighten policy three times this year, Jen said. Derivatives traders are pricing in a 59 percent chance the U.S. central bank will move by its May meeting.
In the next six months, "it's more about the Fed than Japan or the BOJ," Jen said.
(An earlier version of this story was corrected to fix the time reference in the second paragraph.)