French Bonds Slump as Political Campaign Still Seen Wide Open
By
German two-year yields fall to a record on haven appeal

France-German 10-year spread is now at its widest since 2012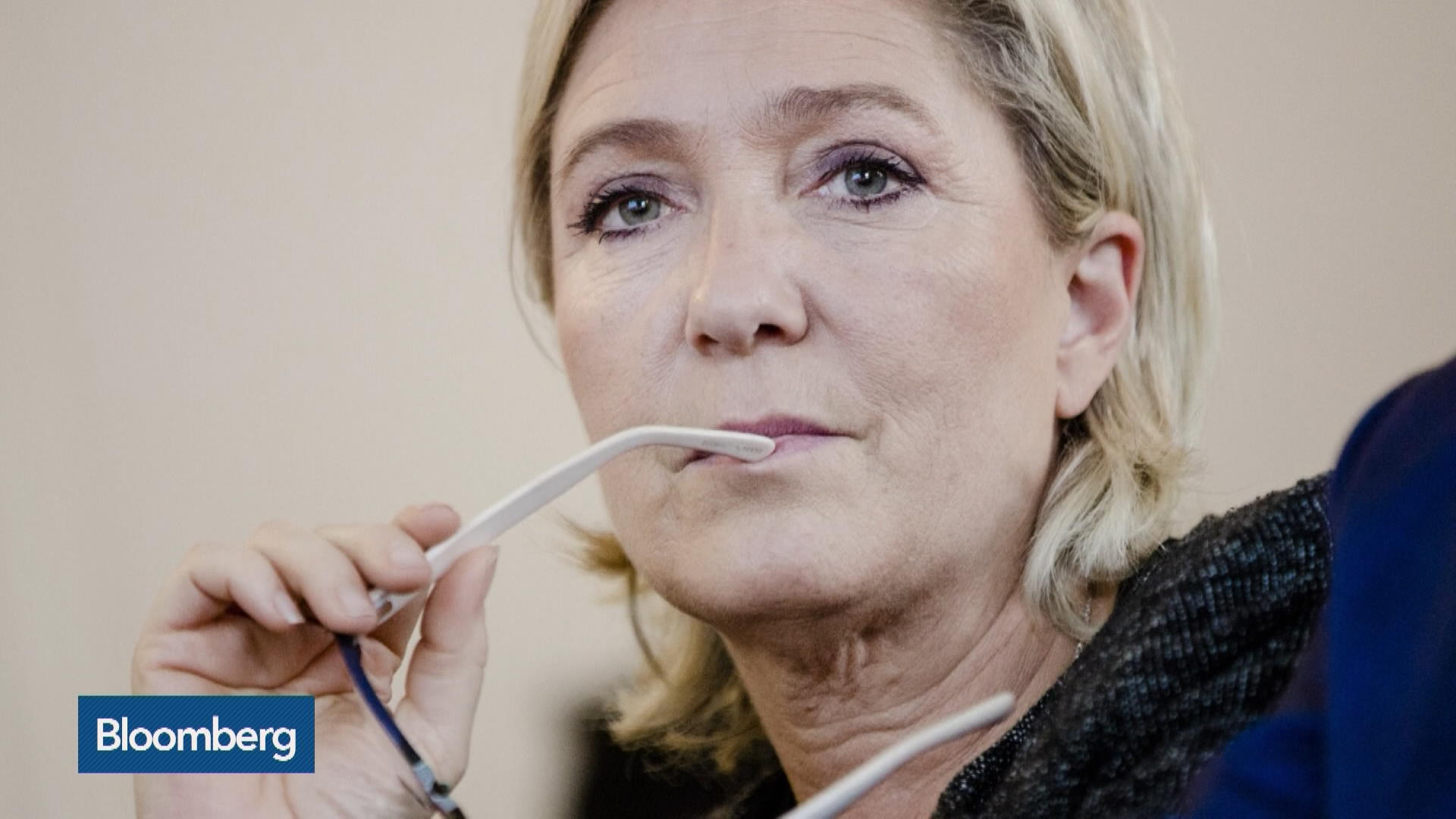 French bonds fell across the board as a weekend of intense campaigning compounded bets for volatility in the run-up to the first round of the nation's presidential elections in April. Germany's two-year yields fell to a record.
The spread between France's 10-year notes and comparable German bunds reached the widest level since 2012 after a poll showed support for anti-euro presidential candidate Marine Le Pen rising in both election rounds. The weekend saw independent candidate Emmanuel Macron ensnared by the country's colonial past and attempts to unite the left fizzle.
"Politics remains the main driver for short-dated bonds, with reactions depending on where you are, core or periphery," said Christian Lenk, a Frankfurt-based strategist at DZ Bank AG. "The market can go from euphoria to depression depending on what the latest polls show."

Yields on French bonds are surging across the board; two-year bond yield up 6bps, while 10-year yield up 9bps to 1.13%; spread between nation's 10-year notes and Germany at 82bps now, the widest since 2012
German two-year yield drops 4bps to -0.85%
In Italy, 10-year yield rises 3bps to 2.216% after Former Prime Minister Matteo Renzi quit as leader of ruling party 
European bond yield curves are generally steeper on thinner-than-average liquidity as U.S. bond markets are closed for Presidents' Day



Before it's here, it's on the Bloomberg Terminal.
LEARN MORE