business
Your Evening Briefing
Here are today's top stories.
Bloomberg News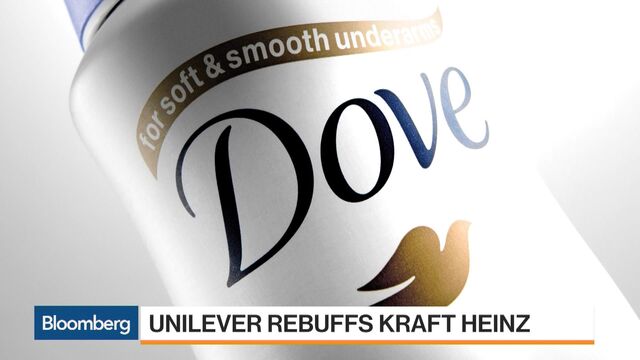 Want to receive this post in your inbox every afternoon? Sign up here.
As nations around the world struggle to manage a record number of migrants, economists are trying to make sense of the surge in data on how refugees and the communities they land in are impacted. Under U.S. President Barack Obama, the ranks of refugees in America swelled; now, President Donald Trump is working to slash those figures, and is reportedly considering the unprecedented mobilization of the military inside U.S. states to do so (according to an Associated Press report the White House denied).
While all seem atwitter about the chaos reigning over the political landscape, there is one place where things remain relatively serene. —Megan Hess
The White House denies Trump will mobilize the National Guard for immigration roundups. Press Secretary Sean Spicer said the AP report, which cited a draft memo stating Trump was considering using as many as 100,000 National Guard troops to round up undocumented immigrants, was "100 percent not true." The 11-page report obtained by the AP called for immigration enforcement as far north as Portland, Oregon, and as far east as New Orleans, Louisiana.
A failed try for the world's biggest food takeover. Kraft Heinz made a $143 billion offer for Unilever, attempting to create a consumer-goods giant with household names from Dove soap to Heinz ketchup. Unilever rejected the $50 a share proposal, saying the approach "fundamentally undervalues" the company and that it doesn't see a basis for further discussions.
Chaos in the White House doesn't bother the stock market. If you follow the money on Wall Street right now, it's hard to see how all that chaos in the White House you've been reading about adds up to much for the financial markets. Despite Russia and Michael Flynn, the tweets and CNN, the stock market has sailed from one high to the next of late.
Now that Cuba is open, American's aren't going. Last year, Americans couldn't wait to see Havana. This year, after just five months of service to the island, American Airlines cut daily flights by 25 percent and switched airlines to smaller jets on some routes. Others, including JetBlue, have done the same. With no real idea about demand, airlines were overly ambitious when they jousted for the limited routes allowed by U.S. regulators.
You can still buy some Trump-branded lamps and deodorant. President Trump's unexpected political victory has done little to boost his licensing business, leaving only a smattering of items left for sale—often leftover inventory at reduced prices available at discount shopping sites.
A victory for Marine Le Pen would be dangerous for Putin. Far-right French presidential contender Marine Le Pen's party has received financing from a Russian bank and gets positive coverage in Russia's state-run media. Does that mean the Kremlin actually wants to see her elected? Not necessarily. Her promise to take France out of the euro zone, which could break up the European single currency, might well devastate Russia's economy and financial stability.
Train like an Olympian at this French villa for only $12,500. A new, five-day boot camp aimed at amateur triathletes, cyclists and runners offers the chance to boost your endurance under the watchful eye of athletes more accustomed to winning medals for themselves. But be warned: The starting price is steep.

Before it's here, it's on the Bloomberg Terminal.
LEARN MORE