European Leaders Praise U.S.'s Tillerson on International Debut
By and
Secretary of State has 'thought deeply' about big issues

G-20 will 'work well' with Tillerson: Germany's Gabriel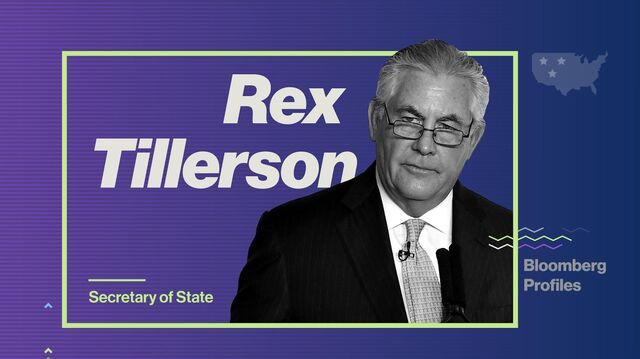 European leaders said they were reassured by what they saw from Secretary of State Rex Tillerson after his international debut at the Group of 20 meeting in Bonn, saying the U.S. was sending the right signal on confronting Russia and tackling conflict in Syria and Yemen.
"Everybody knows, and the U.S. secretary made mention of it as well, that we need international cooperation to tackle the current crises in the world," German Foreign Minister Sigmar Gabriel told reporters Friday after chairing the G-20 talks in Bonn. Later in the day, at the Munich Security Summit, U.K. Foreign Secretary Boris Johnson said conversations with Tillerson had been "incredibly reassuring."
Tillerson met with about a dozen of his counterparts on his two-night visit to Bonn as part of a trip that U.S. officials said was a chance for him to listen and learn from his counterparts. He issued public statements calling on Russia to abide by its agreements to end violence in Ukraine and condemning North Korea for a Feb. 12 ballistic missile test.
European leaders had been eager for such statements after President Donald Trump's remarks during the presidential campaign and after he was elected belittling the NATO alliance and suggesting it wouldn't be such a bad thing if Japan and South Korea acquired nuclear weapons.
Syria War
Tillerson backed Franco-German efforts to scale back violence in eastern Ukraine and discussed global development goals and cooperation with Africa at the two-day meeting in the former West German capital. Earlier, Gabriel said that Tillerson was "very much engaged" in efforts by western allies and Arab states to seek a political process to end the civil war in Syria.
"These were very good talks to the extent that I'm confident that we can continue them on every level," Gabriel said. "I think Rex Tillerson will be a colleague with whom we can work well, at least on those things on which we can cooperate through strength and unity."
Vice President Mike Pence was to arrive in Munich later Friday to vouch for Trump's commitment to the trans-Atlantic partnership and the need to confront a resurgent Russia. Johnson urged others to give Trump's administration a chance, saying he was impressed with what he's seen so far.
"Rex clearly understands and has thought deeply about some of the conflicts that everybody is now looking to the U.S. to address, particularly Yemen, Libya and of course Syria and Iraq," he said. "I am optimistic about this, folks, not least because I have no option."
Before it's here, it's on the Bloomberg Terminal.
LEARN MORE