Macron Says He Has Evidence of Hacking Against Campaign
By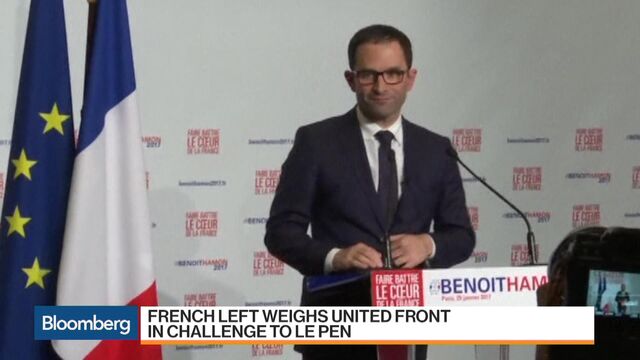 French independent presidential candidate Emmanuel Macron said he has "strong" evidence of foreign cyber attacks on his campaign website.
"We suffered repeated and multiple attacks from hackers," Macron said Friday in an interview on Radio Classique. "Many come from Ukraine."
Macron's comments come as worries about cyber interference put European officials on high alert after U.S. agencies concluded that Russian hacking may have hurt Hillary Clinton's election campaign last year. Francois Hollande, France's outgoing president, this week requested a full briefing on protection measures against cyber attacks after Macron's campaign team called for action.
The French campaign "isn't rigged," Macron said, adding that news websites Sputnik and RT, both media outlets controlled by the Russian state, are propagating defamatory information about him. Macron's campaign chief on Monday blamed the Russian government for involvement in cyber attacks against his team's computer systems. A Kremlin spokesman has denied any hacking.
Macron's accusations "are absolutely false" and Sputnik's radio invites Macron to an "in-depth interview that would allow him to fully present his political platform and position," Sputnik France's Ivan Erhel said by e-mail. Macron's comments on RT are "falsehoods," Anna Belkina, an official at the media company, said by e-mail.
Before it's here, it's on the Bloomberg Terminal.
LEARN MORE