Capstone's Britton Warns Stock Tumult to Follow Unusual Calm
Joseph Ciolli and Katia Porzecanski
VIX at 19-month low versus index of Treasury price swings

Volatility low due to economic strength, loose correlations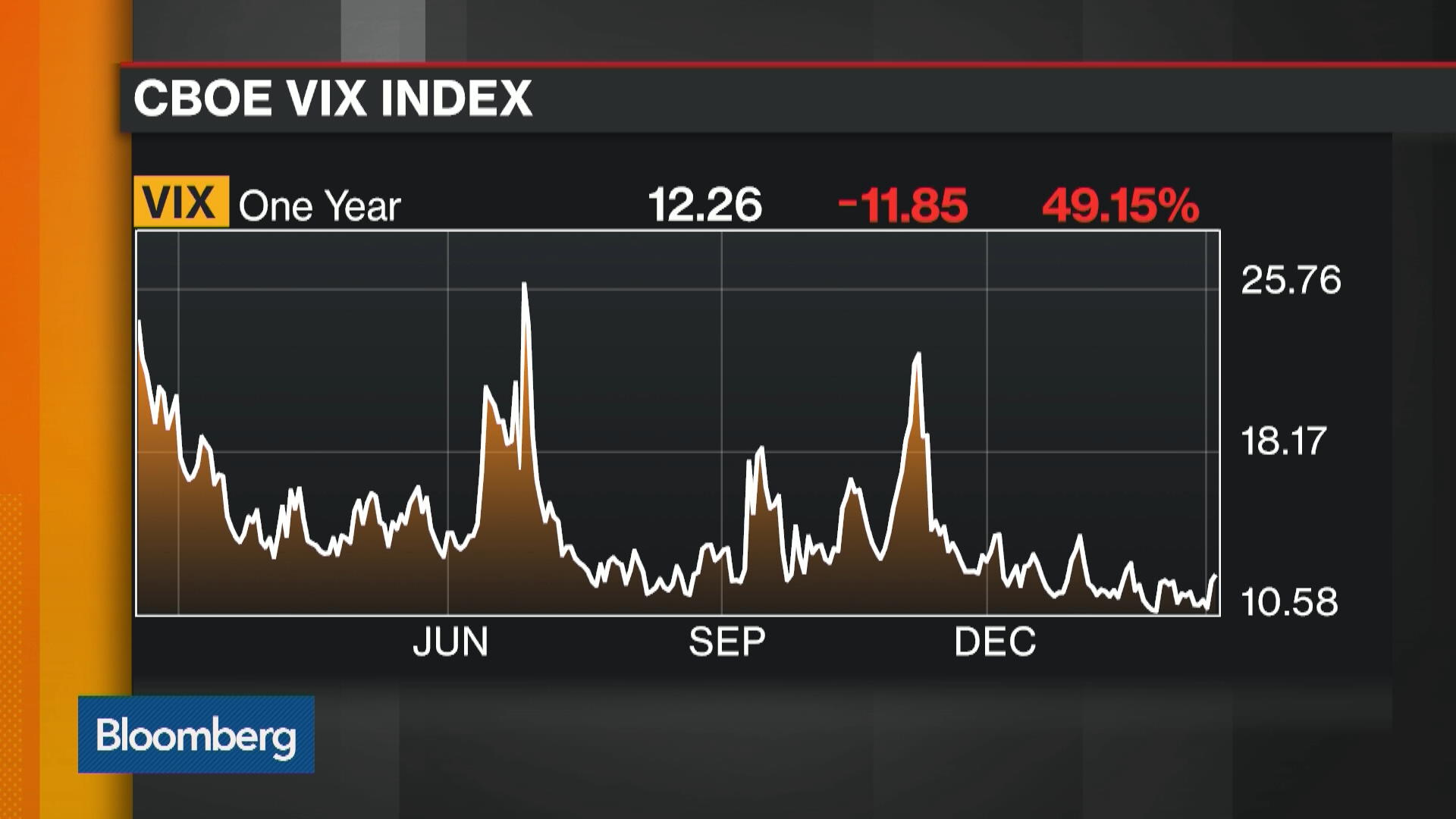 "How can equity volatility be so low?"
That's the question Paul Britton, founder of the $3.4 billion volatility hedge fund Capstone Investment Advisors, says he has heard most often from clients this year. His response? Don't get complacent, because there's a bumpier ride ahead.
Britton's outlook stems from the disconnect he sees in the expected volatility for stocks versus other asset classes. The CBOE Volatility Index fell to a 19-month low versus a gauge of Treasury price swings in late January, while the current ratio between the two remains 15 percent below its average since the start of 2014, data compiled by Bloomberg show.

"Market participants are naively focused on the low levels of equity volatility," Britton said in a Feb. 10 investor letter obtained by Bloomberg. "Global and cross-asset volatility markets are providing signals that portend a much more unstable picture of the markets."
Britton's flagship Capstone Vol fund returned about 1.6 percent last month, after gaining 9.05 percent in 2016.
The VIX, often referred to as the stock market's fear gauge, sits just 12 percent from a 2 1/2-month low reached on Jan. 27, even with the S&P 500 Index fresh off five straight record closes through Wednesday. The measure slid 0.5 percent at 12:32 p.m. in New York.
While there's lots of evidence that the market calm is related to improving economic expectations, another explanation is that stocks are plotting independent courses under President Donald Trump.
The resulting bifurcation is damping price swings normally spurred by shares moving in the same direction. It also has the S&P 500's realized correlation, a measure of the degree to which stocks move in tandem, near the lowest on record, according to data compiled by Bloomberg. Still, the VIX's term structure is steep relative to its history, implying that investors are anxious about future policy decisions, according to Britton.

His concern about coming price swings also extends to fixed-income securities. He notes that the premium paid for protection on bond puts has spiked, which means traders see both further price declines and additional volatility.
"Although we are not predicting the direction in which the rate market will move, we have observed an enormous short interest build-up in the fixed income futures market that could result in the volatility being in the opposite direction of that which is currently being priced in," he wrote. "With such crowded positioning in the rates market, stop-outs could be activated if the market retraces."
Before it's here, it's on the Bloomberg Terminal.
LEARN MORE