U.K.'s Clark Meets PSA Chiefs to Make Case for Vauxhall
Alex Morales and John Ainger
Business secretary traveled to Paris for evening meetings

GM plan to sell European arm puts U.K. factories at risk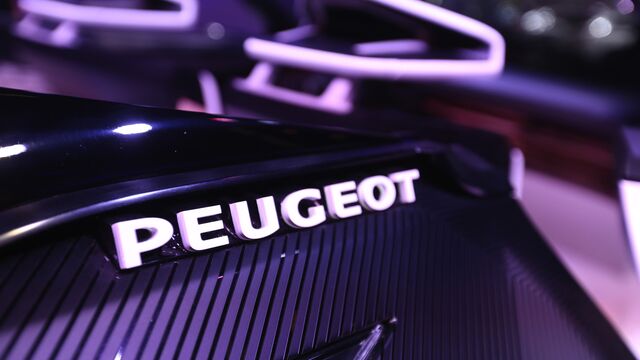 U.K. Business Secretary Greg Clark traveled to Paris late Thursday for meetings with French government and auto industry officials to press the case to retain manufacturing in the U.K. if Peugeot parent PSA Group buys General Motors Co.'s European arm.
Clark met late Thursday with French Industry Minister Christophe Sirugue and two board members at PSA Group, said a government official familiar with the visit. He was seeking reassurances on GM's operations in the U.K., according to the official, who declined to be named because the visit isn't public.
It's the second time Clark has mounted a diplomatic effort to preserve auto manufacturing in the U.K. since the referendum to leave the European Union last year. While Brexit makes Vauxhall more vulnerable to any post-takeover cuts because of the threat of tariffs, leaving the EU may also weaken the U.K. government's diplomatic clout as it seeks reassurances and concessions in Paris.
Unions have called on the government to offer Vauxhall similar reassurances to those given to Nissan Motor Co. last year to persuade the Japanese carmaker to make new investments at its plant in northeast England, even amid the risk of losing single-market access.
GM is in talks to sell its unprofitable European arm, which includes Germany's Opel and its U.K. sister brand, Vauxhall, to PSA Group. German politicians are already lobbying to protect Opel jobs, and PSA, part-owned by the French state, is unlikely to make cuts at French plants.
"I had constructive talks with GM this morning where I emphasized the importance and successful presence of Vauxhall in the U.K.," Clark said earlier Thursday in an e-mailed statement. "We will continue to be in close contact with GM and PSA in the days and weeks ahead."
At stake is a near 115-year-old business that ranks as Britain's No. 2 car brand with 10 percent of the market and employs 4,500 people, as well as supporting 17,000 jobs in its supply chain and 20,000 at sales outlets. Vauxhall employs almost 2,000 people at its main plant at Ellesmere Port, near Liverpool, and another 1,500 at Luton, north of London.
"There is some way to go in discussions between GM and PSA, but I was reassured by GM's intention, communicated to me, to build on the success of these operations rather than rationalize them," Clark said. "This follows on from GM's recent significant investments both at Ellesmere Port and Luton."
— With assistance by Benjamin D Katz, and Christopher Jasper
Before it's here, it's on the Bloomberg Terminal.
LEARN MORE