Trump Says Market Rally Due to Confidence in Administration
By
'Great level of confidence and optimism,' president tweets

S&P 500 has had longest streak of gains since September 2013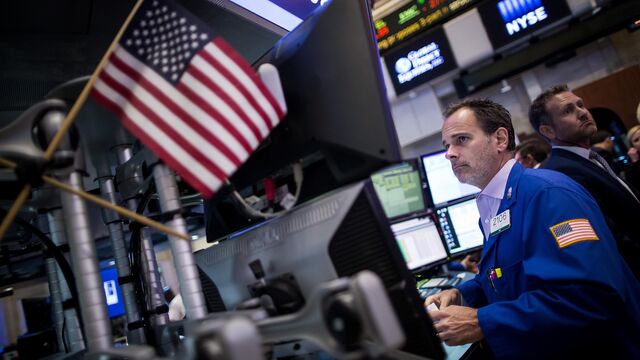 President Donald Trump credited high confidence and optimism in the early weeks of his administration for new stock market highs, despite his low approval ratings, and suggested markets will act even more favorably once the White House and congressional Republicans roll out a new blueprint for tax cuts in the coming weeks.
"Stock market hits new high with longest winning streak in decades," the president tweeted on Thursday. "Great level of confidence and optimism -- even before the tax plan rollout!"
Global equities just vaulted to their first record in 18 months Wednesday amid the longest streak of gains in the S&P 500 Index since September 2013, and futures on the Dow Jones Industrial Average were up 19 percent since their election night lows.
On Thursday, U.S. stock-index futures were slightly down after Wall Street's seven-day winning run. S&P 500 futures expiring in March dropped 0.2 percent to 2,346.75 at 9:10 a.m. in New York.
Trump has a 40 percent job approval rating, according to Gallup's most recent three-day rolling average.
Trump's campaign call to cut the corporate tax rate to 15 percent from 35 percent goes further than House Republicans' plan of last year to cut the rate to 20 percent. Trump last week said he is working with House Speaker Paul Ryan and Senate Majority Leader Mitch McConnell on potential tax measures.
'Very Anticipatory'
The disconnect between the market rally and the perceived turmoil in the nascent Trump administration is being discussed on Wall Street. Trump advisers and associates are being investigated by U.S. intelligence agencies and the FBI over contacts with Russia during and after the 2016 campaign, while a top adviser was dismissed Monday and a cabinet nominee withdrew from consideration Wednesday.
"I think the market is obviously being very anticipatory of tax reform, basically, and the regulatory reform that the president has talked about," William Daley, a former Obama administration chief of staff and now head of U.S. operations for hedge-fund Argentiere Capital LP, said on CNBC Thursday. "Now the devil is always in the details."
It will likely take the Trump administration and Congress longer to pass the overhauls that corporate America wants than the market realizes, Daley said.
"The chaos you're seeing -- or perceived chaos -- at the White House" must be addressed so that the administration can "direct Congress as to what the president wants," Daley said. "And I think that's where it's going to get difficult."
— With assistance by Joseph Ciolli, and Blaise Robinson
Before it's here, it's on the Bloomberg Terminal.
LEARN MORE