Spain's Bonds Gain as ECB Sees Room for `Trade-Off' on QE Rules
Marton Eder and Stephen Spratt
Deviation is likely to support nations with bigger debt loads

Short-dated notes with yields below ECB deposit rate slide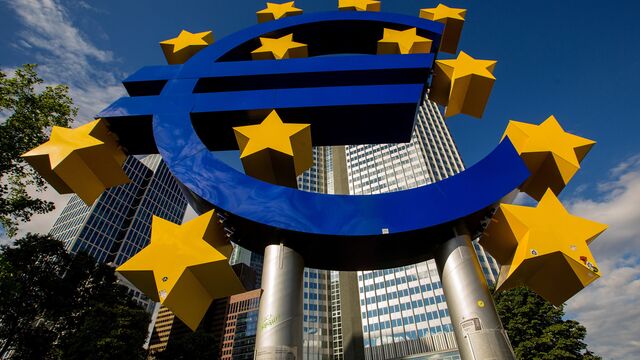 Spain's bonds rose with Italy's after the account of the European Central Bank's January meeting showed policy makers said that "limited and temporary deviations" from the capital key in the asset-purchase program "were possible and inevitable."
French bonds also initially gained after the release, as the potential deviation from the key that governs how buying is allocated is more likely to result in greater purchases of bonds from nations with larger overall outstanding debt loads. Shorter-dated core securities, which yield less than the ECB's deposit rate, dropped on speculation that further purchases below that level may be limited by the "trade-off."

There may be further support for French securities later this month as the duration of Citigroup's EGB index will extend by the most since July 2015 this month, the lender said in a client note. The weighted-duration changes are most supportive for French bonds "by some distance," strategists including Aman Bansal wrote.
Spain's 10-year yield -5bps to 1.63%, falling first time in three days
Italian 10-year yield -3bps to 2.22%, France's -1bp at 1.05%
German two-year yield +1bp to minus 0.78%
Before it's here, it's on the Bloomberg Terminal.
LEARN MORE