Putin More Aggressive to NATO Since Trump Win, Estonia Says
By
Estonian Defense Minister Tsahkna speaks in interview

Tsahkna says Putin 'raising stakes' ahead of Trump meeting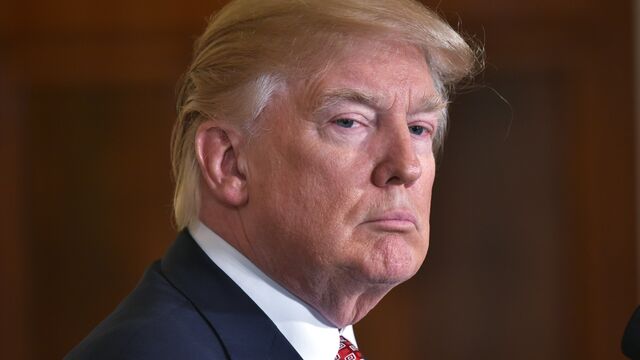 Russia is testing NATO's willingness to respond to provocation ahead of an expected meeting between President Vladimir Putin and his U.S. counterpart Donald Trump, according to Estonian Defense Minister Margus Tsahkna.
Russia's build-up of forces and violations of international law, including in Ukraine, show the need for members of the North Atlantic Treaty Organization to increase spending on defense, Tsahkna, 39, said in an interview in Brussels on Wednesday, where NATO defense ministers met their new U.S. counterpart James Mattis for the first time.
The 1.3-million-strong Baltic nation is one of just five NATO members whose spending on defense meets the alliance's target of 2 percent of gross domestic product.
"When we look at Russia's behavior after the U.S. elections, they have slowly been increasing tensions, and their behavior has become more aggressive, including on violating international law," Tsahkna said. "The limits are really being tested now. I hope this won't open new conflict areas. That's why NATO has to be prepared."
Russia Meeting
Russia's meddling in Ukraine has spooked the Baltic region, which broke free of communist rule as the Soviet Union collapsed and remains home to a large Russian-speaking minority. While Putin has repeatedly denied having any designs on the Baltics, worries over security in the region have resurfaced after Trump's election triumph.
Putin and Trump may meet at a G-20 summit in Hamburg in July, but there are no details yet of any earlier meeting, Kremlin spokesman Dmitry Peskov said on Feb. 13.
"We're working for a more constructive relationship with Russia," NATO Secretary General Jens Stoltenberg told reporters on Thursday. "But of course our dialog with Russia has to be based on some core principles: the respect for the territorial integrity of all nations, states in Europe, including Ukraine, and of course we need to combine dialog with credible deterrence."
U.S. Defense Secretary James Mattis used his first NATO meeting to warn European governments that the U.S. could scale back its pledge to defend Europe if allied nations don't increase military spending. Still, Tsahkna, speaking after the meeting, said he "didn't sense a warning" in Mattis's statements and saw "no signs of the U.S. changing its commitments."

The discussion with Mattis was civil, without any defense ministers objecting to the secretary's request for fair burden sharing, according to a person present at the meeting. Some at the gathering pointed to difficulties in setting out milestones to increase expenditures because that may require parliamentary approval, said the person, who asked not to be identified because the meeting was private.
Russia on Wednesday called on Trump to live up to his pledge to improve relations, after the U.S. president's tweets and comments from White House spokesman Sean Spicer added to growing unease in Moscow that he may not lift sanctions imposed over the crisis in Ukraine.
"When the U.S. and Russian presidents meet, some cards will be played," Tsahkna said. "It is very difficult to predict whether some sort of solution is looming. Rather, it looks like Putin is raising the stakes and Putin has often overplayed his hand."
— With assistance by Nikos Chrysoloras, and Ian Wishart
Before it's here, it's on the Bloomberg Terminal.
LEARN MORE