Morgan Stanley Sees a Red Flag in Concentrated Confidence Boom
By
Sentiment increase seen driven by middle-income Republicans

Lack of broad-based gain could weigh on consumer spending
The middle class is quite confident in the U.S. economy. But everyone else is less so. And that could be a big problem for consumer spending, says Morgan Stanley.
"Confidence among middle-income households has risen more than 30 points since the election, while nearly all other income groups have experienced a single-digit rise," Ellen Zentner, Morgan Stanley's chief U.S. economist, wrote in a note Thursday. "Data also show a 40-point divergence between sentiment among Democrats and Republicans."
This is the group that has largely felt left behind during the economic recovery, but stands to benefit from a number of policies that Trump campaigned on, such as lower taxes and less regulation, which would benefit small businesses. However, without a broad-based surge in confidence, Zentner and her team worry that we might not see the large increase in consumer spending that we otherwise would.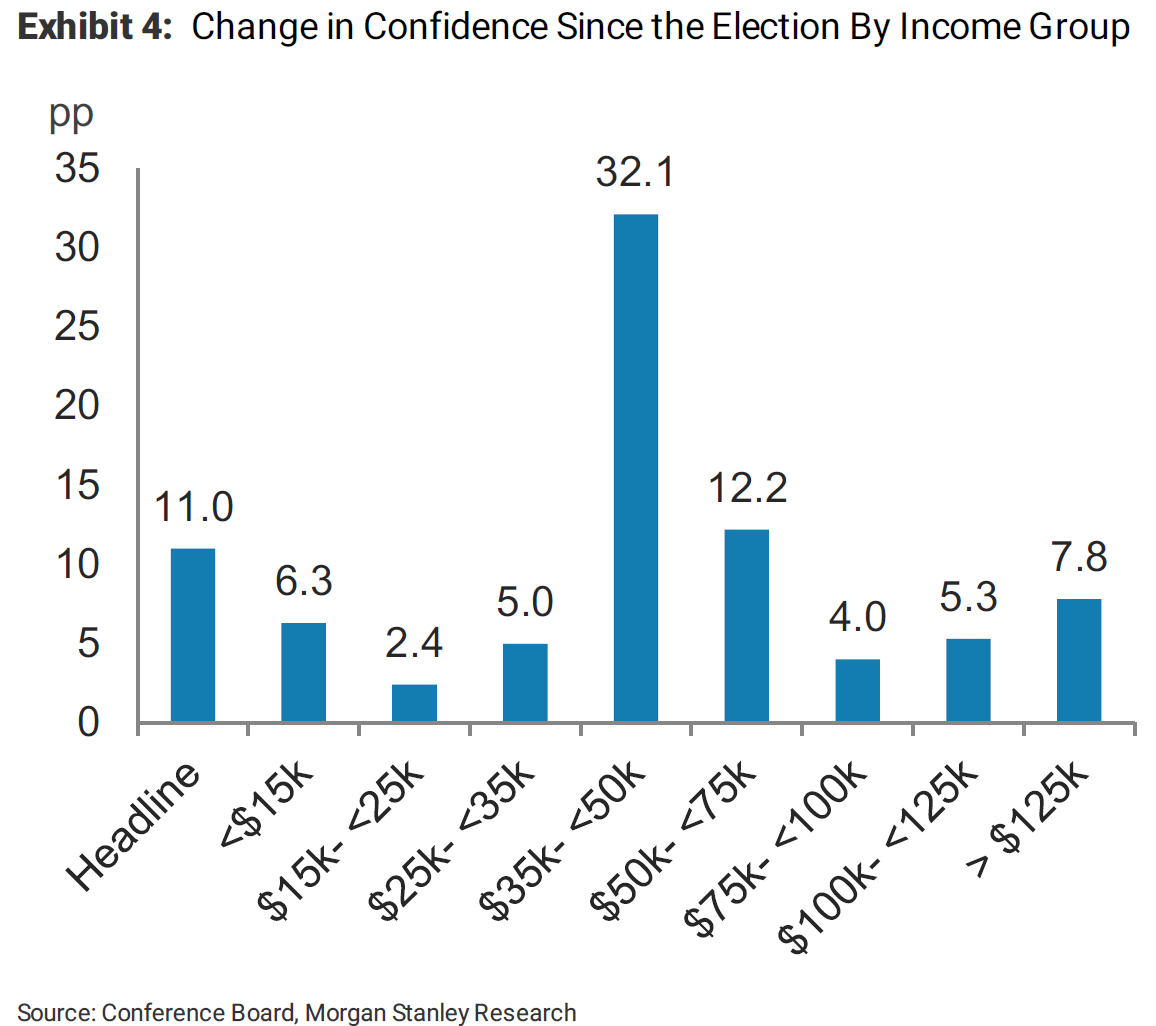 "The takeaway from this is that the surge in post-election sentiment has been driven primarily by middle-income Republicans, not shared broadly," Morgan Stanley said.
For the lower-income groups, such as those under $35,000, the boost in confidence might be dampened by a timing quirk this tax-filing season. Consumer spending could be slowed by as much as $21 billion because of a change aimed at preventing fraud, which is delaying tax refunds, Goldman Sachs Group Inc. Economist Spencer Hill said in the note this month.
Before it's here, it's on the Bloomberg Terminal.
LEARN MORE