This Analyst Says Brexit Britain Will Win by 2027
by
Productivity and demographics will help growth over 10 years

Brexit hit will see growth slow to 1.3% before recovering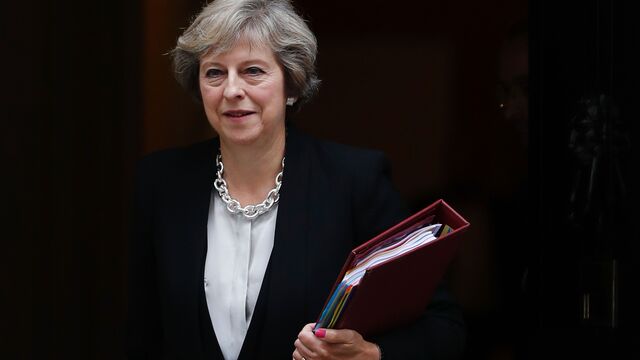 Thanks to productivity and demographics, the U.K. economy is set to overcome Brexit difficulties to be the fastest-growing major economy in Europe over the next 10 years.
Growth rates in output per hour seen before the financial crisis should return and the working-age population is likely to hold up better than in most other countries, according to analysis by Bloomberg Intelligence economist Jamie Murray. After a dip to 1.3 percent in 2018, the U.K.'s expansion should return to 2 percent and higher, making it a stronger performing economy than Germany, France, Italy or Spain by 2027.

The U.K. economy "will expand more slowly than in the past, but faster than other European economies where growth rates are set to slow," Murray said. "The 'graying' of Europe, characterized by higher life expectancy and lower fertility, will act as a significant drag."
Europe will experience an uneven recovery, he said, with Germany likely to experience a "modest amount of overheating" and Italy operating below its potential for several years. The European Central Bank's era of extraordinary stimulus is likely to come to an end as growth should be enough to bring inflation back to the ECB's target, he said. Nevertheless, this year's slew of elections on the continent poses a risk.
Still, the U.K. economy is likely to be 2 percent smaller by the end of 2021 than it would have been if Britain had voted to stay in the EU.
Before it's here, it's on the Bloomberg Terminal.
LEARN MORE