Yellen Says Trump Budget Won't Necessarily Prompt Higher Rates
By
Fed chief backs steps to boost economy's long-run potential

Yellen also weighs in on border adjustability tax proposal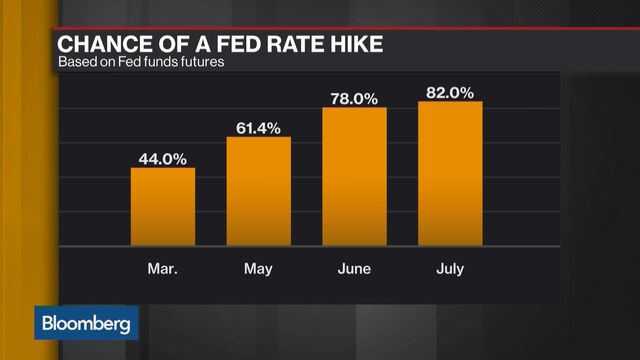 Federal Reserve Chair Janet Yellen rejected suggestions that the central bank would respond willy-nilly to any changes in tax and spending plans by President Donald Trump with stepped-up increases in interest rates.
That's "not quite accurate," she told lawmakers on Wednesday when asked about a media report that the central bank would seek to offset changes in fiscal policy with alterations in its own stance.
"Only if we think that it is demand-based and threatens our inflation objective," would the Fed react with a tightening of monetary policy, the Fed chief said.
Appearing on Capitol Hill for a second day of hearings on the Fed's semi-annual report to Congress, Yellen again called on lawmakers to focus their efforts on raising the long-run growth rate of the economy, via steps that elevate productivity and increase the supply of labor.
"There are policy measures that Congress and the administration could consider that would boost the capacity of the U.S. economy," she told the House Financial Services Committee, without giving specifics.
The trouble, economists said, is that any package that the Congress and the Trump administration are likely to agree on could both increase demand in the short run while providing the economy with a long-term supply-side lift.
'Challenging Times'
"The Fed has got some challenging times ahead," said Timothy Adams, president of the Washington-based Institute of International Finance, which is comprised of the world's leading financial institutions.
"If you get a demand-side response and the supply-side response is lagged, how do you think about policy?" asked Adams, a former Treasury Department official under President George W. Bush. "If the stronger demand leads to higher inflation, do you try to look through that believing at some point the supply side will respond?"
Changes in the way businesses can write off their investments for tax purposes, for instance, could prompt companies to increase capital spending, paving the way for faster productivity growth in the future.
But those outlays would also increase demand in the near term. So too could any rise in equity prices that might accompany business-friendly alterations in the tax code.
With the job market near full employment and inflation rising toward the Fed's 2 percent goal, central bank policy makers have made clear that they see no need for a temporary shot of fiscal stimulus. In fact, they are on a path to reduce monetary support for the economy by raising interest rates.

The central bank, though, has an incentive to avoid being seen as reflexively opposed to any actions that the president takes on the budget front, especially given his criticism of the Fed during the election campaign for being too political.
Inflation Mandate
"We would like to see fast growth, but we do have to control price inflation," Yellen said.
While the Fed chief mostly demurred on commenting on specific changes in the budget, she did weigh in on a controversial proposal for a border-adjusted corporate tax that importers would have to pay but exporters wouldn't.
Retailers, oil refiners and other importers have come out against the proposal by House Republicans, arguing that it would force them to raise the prices they charge their customers. Proponents argue that the higher tax would be offset by a commensurate rise of the dollar, which would lower the cost of the imports for those companies.
While that might be true in principle, Yellen said there was "great uncertainty" about how the U.S. currency would react "in reality."
"It is very difficult to know what will happen," she said.