Venture Capital
Uber Gives Restless Employees a Way to Cash Out
With no public offering imminent, the $69 billion ride-hailing startup is buying back shares from longtime staff.
By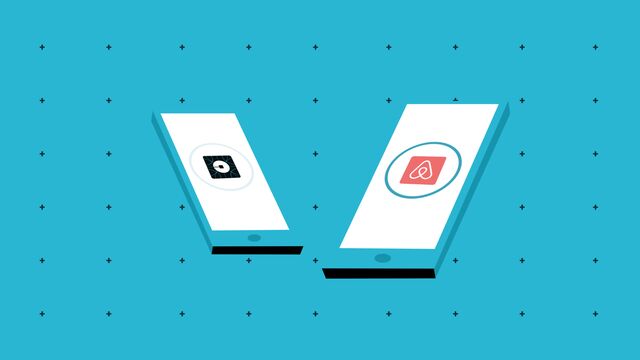 Many longtime employees of Uber Technologies Inc. are multi-millionaires, at least on paper. But with no initial public offering in sight and a strict policy blocking most private share sales, they're stuck in limbo.
However, there's a little-known option available to Uber loyalists looking to cash out. Those who work at the San Francisco company for at least four years can sell as much as 10 percent of their shares, people familiar with the matter said. The program has a built-in incentive to entice staff to stick around. The seller gets paid out over many months and must remain at Uber during that time, said the people, who asked not to be identified because they weren't authorized to discuss the program publicly.
The formal plan, which has been in effect for a couple years but was previously unreported, caps buybacks at well below $10 million per employee, one of the people said. Fewer than 200 of the some 10,000 people employed by Uber currently qualify for the program, the person said. A spokesman for Uber declined to comment.
Although well-compensated by any rational standard, startup employees often take pay cuts compared with what they could receive at Facebook Inc. or Google. They join knowing a chunk of their pay is tied to the fortunes of their employer and could become worthless. What many workers hadn't bargained for was how long they'd have to wait to find out what would happen.
With the exception of Snap Inc. and a few others, technology companies are waiting much longer to go public than in the past, and the ample funding available from private investors at generous terms have made mergers a less attractive option. As a result, exits have been cut almost in half from their high in late 2015, according to the Bloomberg U.S. Startups Barometer, an index that tracks private markets.
When Emil Michael, Uber's senior vice president of business, takes the stage at a Goldman Sachs conference Wednesday, don't expect him to address a topic on the minds of many employees: when exactly the company will go public. The ride-hailing giant has raised more than $17 billion in cash and debt since its founding in 2009. It had more than $11 billion on its balance sheet as of June, the last time it disclosed the amount. But it's spent aggressively since then, despite offloading its money pit in China to homegrown app Didi Chuxing.
Airbnb Inc. and Pinterest Inc. were founded around the same time as Uber, achieved valuations in excess of $10 billion and yet remain private. But the two companies have at times allowed their employees to sell shares to interested buyers and even facilitated some of those transactions. Uber, the world's most valuable tech startup at $69 billion, has been more restrictive about who gets to buy its shares.
While Uber's buyback approach can help it retain talent, it may also benefit the company's bottom line. Using its own money, Uber purchases common stock for 25 percent to 35 percent less than the price of preferred shares from its most recent funding round, one person familiar with the matter said. It can then turn around and sell shares at a premium in a subsequent round. Still, an employee who got their stock four years ago stands to make more than a 10-fold increase on the sale.
As some gold rushers watch their paper wealth soar, option holders face colossal tax bills on their stock, regardless of whether they can sell it. In late 2014, Uber began offering employees restricted stock units instead of options, which don't require paying taxes upfront, one of the people said. Employee demand to sell stock would be one factor that could ultimately motivate Uber to go public, but buybacks reduce some of the pressure.