Photographs: Getty Images
Brexit Bulletin: Playing Ping Pong
Davis expects the House of Lords to make changes to Brexit bill, dragging out the process.
by
Sign up to receive the Brexit Bulletin in your inbox, and follow @Brexit on Twitter.
U.K. Prime Minister Theresa May's government is bracing for some parliamentary ping pong, which could prevent it from starting the Brexit process until deep into March.
As the House of Lords prepares to consider legislation that would grant May the power to start the withdrawal from the European Union, Brexit Secretary David Davis conceded on Tuesday that he expected peers to amend the Article 50 bill.
The main opposition Labour Party has proposed eight amendments in the unelected upper house, where May's Conservatives lack a majority. One that might find favor is a guarantee of rights for the 3 million EU citizens already living in the U.K.
The House of Commons has already rejected any additions, but if the Lords supported tweaks then the two chambers would need to pass the bill back and forth to reach a final agreement on the wording — a process known as ping pong.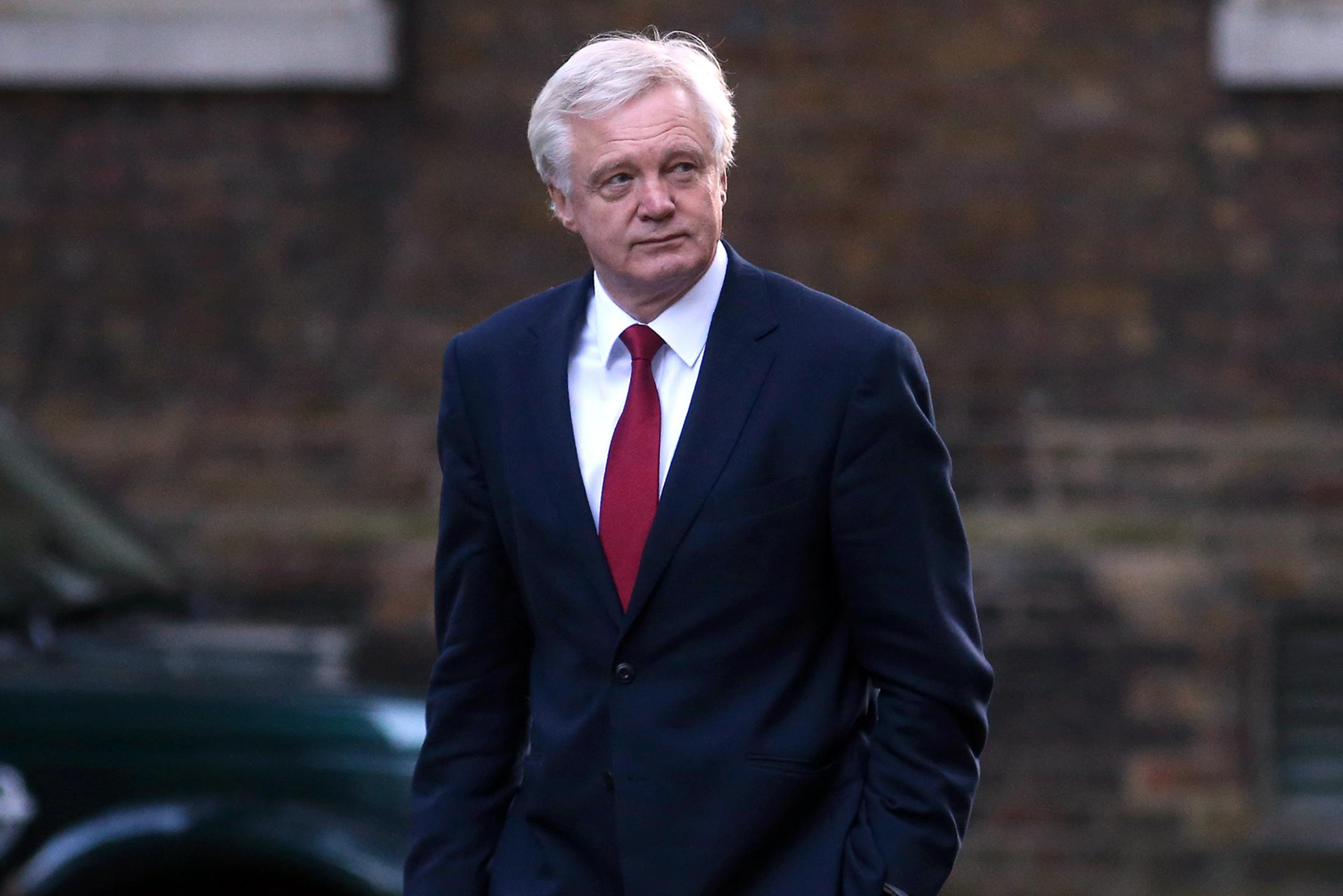 While Davis predicted May would still meet her deadline of filing for divorce by the end of March, the to and fro could be enough to prevent her doing so by the time EU leaders convene for a summit in Brussels on March 9.
"Ninth, 10th is not a date I recognize in terms of our timetable," Davis said in Stockholm. "What we have said is by the end of March."
Between "Le Pen and the Eurocrats"
When it comes to the negotiations, Poland's Deputy Prime Minister Mateusz Morawiecki wants his country to fill the space between the EU-skeptic stance of French presidential candidate Marine Le Pen and the European officials who seek deeper regional integration.
Both extremes are wrong, Morawiecki told Bloomberg News, and Poland, which backs the "unity of Europe and the EU" will demand the trading bloc rebuilds its relations with the U.K. solely based on "common sense."
"We don't want to punish, but we will be tough in the U.K.'s exit negotiations. There's space to negotiate so that not much changes in the EU budget. There should be some budget participation by the U.K."
Poland is also trying to lure workers from Goldman Sachs and HSBC, Morawiecki said. 
Car Sale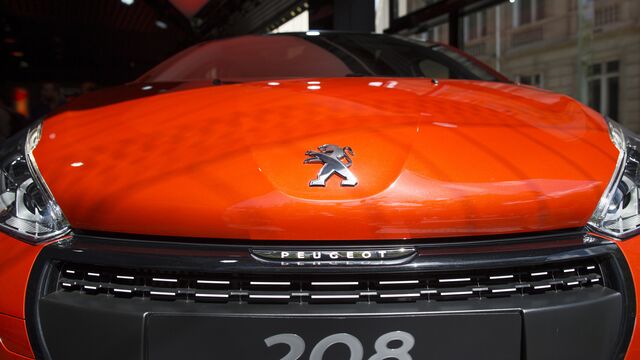 Is General Motors looking to sell its European business because of Brexit?
It likely played a part in its thinking as PSA Group explores whether to acquire the business. 
After last year's Brexit referendum, GM postponed a target to return Opel to break-even and the company cited costs associated with the vote, particularly at its Vauxhall unit in the U.K.
If there is a sale, there could be implications for Brexit Britain unless May can secure a free trade deal. GM produces around 120,000 cars a year at its Ellesmere Port plant, and around 61,000 vans and emergency cars in Luton, making it the sixth largest U.K. producer. 80 percent of the cars produced at Ellesmere Port are exported elsewhere in the EU.
Spanish Shake-Up
A court summons of current and former central bankers showed Spain may be cleaning up its financial house as it bids to lure bankers from London to Madrid.
Holding former regulators to account for their actions in propping up Bankia in 2011 shows Spanish authorities are working to make the country more appealing for banks, analysts said.
"This is actually an opportunity to show that Spain is coming to terms with what happened in the financial crisis and is drawing a line under it," said Ricardo Wehrhahn, a managing partner at Intral Strategy Execution. 
On the Markets
The pound fell against all of its major peers on Tuesday after inflation proved weaker in January than economists had expected, reducing the likelihood the Bank of England will tighten monetary policy any time soon.

George Saravelos, co-global head of FX research at Deutsche Bank, said he sees a slump to as low as $1.05 because it will be hard to seal a Brexit deal within the two years allowed and there will be disagreement over what the U.K. should pay the bloc.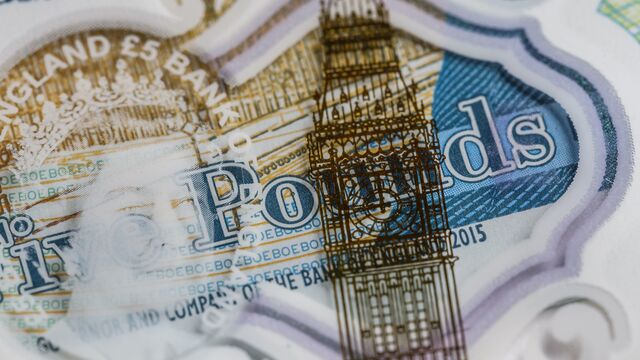 "Even though intentions are quite positive, we're very concerned," Saravelos said. "Things will stall quite quickly."
Despite inflation climbing an annual 1.8 percent in January, economists still see it reaching 2.8 percent by the last quarter of this year.

Brexit Bullets
U.K. unemployment fell, but the number of EU workers in the country began to fall with it, hitting some employers
BNP Paribas is seeking office space for as many as 400 workers in Dublin, intensifying competition for commercial real estate in the wake of the Brexit decision
U.S. Treasury Secretary Steven Mnuchin expressed his "desire to strengthen the deep economic bond with Britain" in a telephone call with Chancellor of the Exchequer Philip Hammond
There are 359,953 financial services passports at risk from Brexit, according to European Parliament documents seen by Politico
33 out of 44 police forces recorded the highest quarterly number of hate crimes on record in three months after Brexit referendum, according to the Press Association
The weaker pound helped Michelin's plant in Dundee, Scotland, gain in competitiveness, said Chief Executive Officer Jean-Dominique Senard
Iceland wants members of the European Free Trade Association to forge a common approach on how to do business with the U.K. once it leaves the EU
What Car? estimated the average cost of a new car in the U.K. has risen 5.2 percent since the referendum
And Finally...
Back in November, Foreign Secretary Boris Johnson warned Italy that a bad Brexit deal would hamper Prosecco sales in Britain. Now, the Wine and Spirit Trade Association is warning that higher inflation, the sliding pound and higher duties are already set to lift the price of the Italian tipple by 59p a bottle. Champagne is seen climbing £1.
For more on Brexit follow Bloomberg on Twitter, Facebook and Instagram, and see our full coverage at Bloomberg.com
Before it's here, it's on the Bloomberg Terminal.
LEARN MORE