Allianz Sees `Incredibly Cheap' Europe Ripe for Investor Influx
By and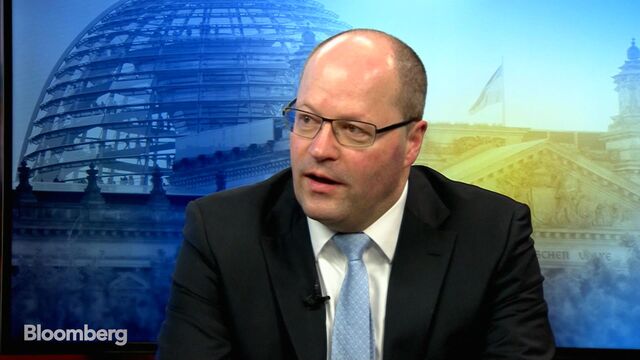 With Europe's economy on the mend, its markets are primed for a resurgence once the risk posed by elections ebbs, according to Allianz SE.
"Europe is, at the moment, so incredibly cheap," Joerg de Vries-Hippen, the Frankfurt-based chief investment officer for European equities at Allianz Global Investors, said in an interview. Once election results prove the European Union isn't about to break up, "that could be the trigger point of people coming back."
Europe's crowded electoral calendar -- with ballots due soon in France, the Netherlands, Germany and possibly Italy -- has raised doubts about the bloc's cohesion in the wake of the Brexit vote and Donald Trump's U.S. presidential victory. Polls in the euro region's second-biggest economy give French anti-EU candidate Marine Le Pen a good chance of passing through to the second round of her country's presidential elections in April.
While European stocks are already rising with equities elsewhere, they're near their lowest valuations since 2003 versus their U.S. peers on a price-to-book basis. This underperformance may be about to end.
"Fundamentals are looking good, unemployment rates are coming down, consumption is coming through and earnings are going up," said de Vries-Hippen, who helps manage about $500 billion at AGI. Politics is important, "but if the fundamentals are bad, then I have sleepless nights."
Before it's here, it's on the Bloomberg Terminal.
LEARN MORE