T-Mobile Posts Profit Gain Amid Price War With Verizon, AT&T
By
Acquired more new users than any other carrier last quarter

Investors fear pricing battles as Verizon goes unlimited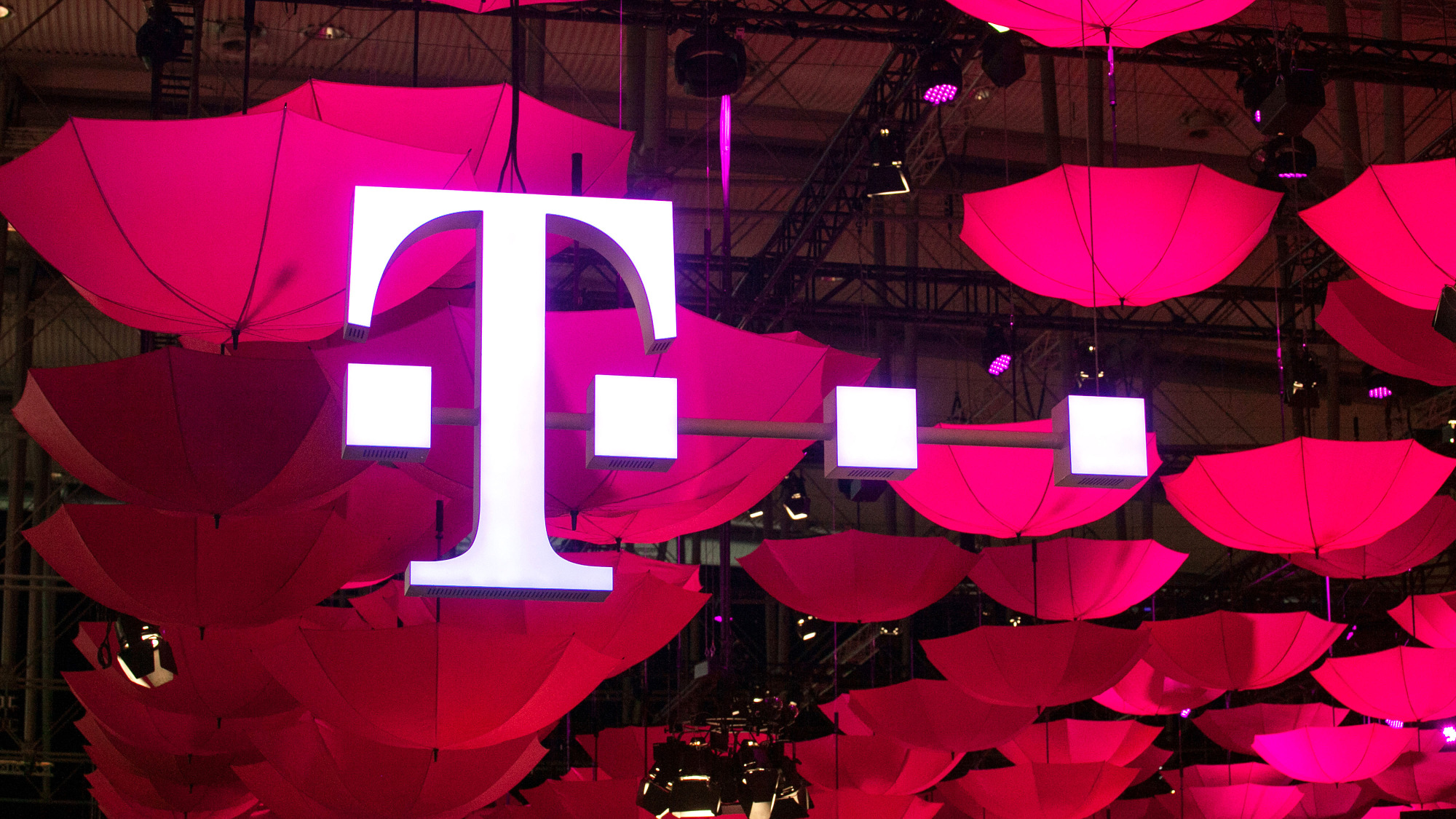 T-Mobile US Inc. is trying to show investors it can add new customers while also protecting profit, a much tougher challenge this year as bigger rivals take off the gloves.
The third-largest U.S. wireless carrier lured more than 4 million new subscribers in 2016, almost twice as much as No. 1 Verizon Communications Inc., by pitching free video streaming and unlimited data plans for consumers hooked on Facebook, YouTube, or Netflix. At the same time, the company posted a profit in the ultra-competitive holiday period, when promotional spending soars.
Fourth-quarter earnings rose to 45 cents a share, the Bellevue, Washington-based company said Tuesday in a statement, beating estimates of 30 cents. T-Mobile also added 1.2 million monthly wireless subscribers in the quarter, more than any other carrier. Demonstrating such strength will be critical for T-Mobile this year, with phone giant Verizon Communications Inc. now on the offensive.

Verizon's decision to start selling a package that includes unlimited data sent the shares of almost every telecom stock tumbling Monday, as investors feared the collateral damage of a prolonged pricing battle. T-Mobile stock rose as much as 3.2 percent to $62.84 in New York Tuesday following the earnings report.
"The competitive environment this year versus last is certainly changing with a stronger Sprint and an 'awoken bear' in Verizon," Wells Fargo analyst Jennifer Fritzsche wrote in a note Tuesday.
In a response to Verizon's unlimited offering, T-Mobile reduced its two-line pricing to $100 from $120 and matched Verizon by including 10 gigabytes of hot-spot tethering.
"It's a whole new competitive landscape," said Kevin Roe, an analyst at Roe Equity Research LLC. "Verizon's new push into 'unlimited' data raises the uncertainty around any 2017 T-Mobile guidance."
Unlimited Plans by Carrier
1st line
2nd line
3rd line
4th line
Verizon
$80**
$140
$160
$180
AT&T
$100*
$140
$180
$180
T-Mobile
$70**
$100
$140
$160
Sprint
$50**
$90
$90
$90
*with DirecTV subscription
**with autopay
           
At T-Mobile, fourth-quarter sales climbed to $10.2 billion, exceeding the $9.85 billion average of estimates compiled by Bloomberg.
Adjusted earnings before interest, tax, depreciation and amortization grew 12 percent to $2.5 billion, matching analysts' projections.
Fourth-quarter net income rose 31 percent to $390 million. For 2016, net income increased by 99 percent to $1.5 billion.
T-Mobile's branded average revenue per postpaid user increased 0.7 percent to $48.37. On the year, branded postpaid phone ARPU was $47.47, down 0.4 percent from 2015.
T-Mobile said it expects to add between 2.4 million and 3.4 million new lucrative monthly subscribers in 2017.

For the full year, the carrier also expects adjusted Ebitda to be between $10.4 billion and $10.8 billion in adjusted Ebitda, which includes leasing revenues.
Before it's here, it's on the Bloomberg Terminal.
LEARN MORE