All Eyes on Scana for Fallout From Toshiba's Nuclear Woes
By
U.S. nuclear operators already reeling from low power prices

Southern seen as being more sheltered, Morgan Stanley says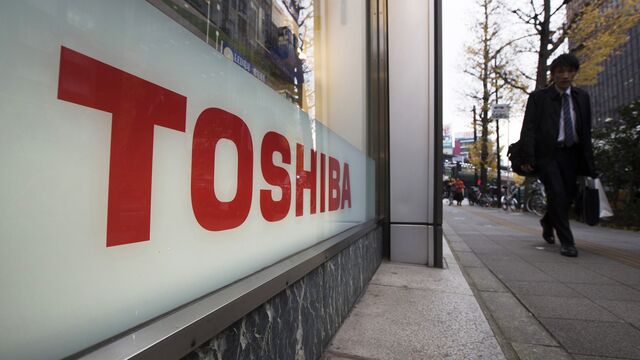 Now that Toshiba Corp. has disclosed a $6.3 billion writedown related to its struggling U.S. nuclear program, Wall Street's attention is turning to Scana Corp. 
Scana slumped the most in 17 months on Tuesday after Japan's Toshiba said it may sell Westinghouse Electric Co. -- the atomic unit building plants in South Carolina for Scana and in Georgia for Southern Co.
Toshiba told Scana that it was committed to finishing the reactors, although the completion dates would be delayed until April and December 2020, the utility owner said in a statement late Tuesday. Additional impacts will be addressed when Scana reports earnings on Thursday.
Scana and Southern shareholders could be on the hook if costs rise further and Westinghouse can't abide by its contracts, Morgan Stanley said in a research note last month, adding that Southern is seen as being more sheltered from any fallout. Both projects are already years behind schedule and billions of dollars over budget. 
"Our investment thesis on Scana is changing for the worse following news that its construction consortium, spearheaded by Westinghouse and financially backed by Toshiba, may no longer be economically viable and that the onus for completing its two new nuclear units could now fall on Scana," James von Riesemann, an analyst at Mizuho Securities USA Inc., said in a research note.

The woes at Westinghouse add to a string of setbacks for U.S. nuclear operators who are already grappling with low power prices due to a glut of natural gas flowing from shale formations. The reactors under construction for Scana and Southern are "likely the last nuclear projects in the U.S.", Kit Konolige, an analyst for Bloomberg Intelligence, wrote in a research note Tuesday.
Scana fell 4.5 percent to $66.86 in New York, the lowest close since April, after being downgraded to neutral from buy at Mizuho. Southern fell 1.3 percent.
Rewrote Contracts
Both Scana and Southern rewrote their contracts with Westinghouse last year, which the utilities say shifts most of the potential additional cost overruns to Toshiba.
Scana has moved to protect itself by securing a $100 million letter of credit from Toshiba as well as rights to intellectual property related to the design of the reactors, Bryant Potter, a company spokesman, said before the writedown was announced. The company is only paying Westinghouse once certain construction milestones are hit.
Jacob Hawkins, a spokesman for Southern, said the company is monitoring the financial position of Toshiba. "While we cannot speculate on what may happen in the future with Toshiba or Westinghouse and their overall business, we will always hold them, as the contractor, accountable for their responsibilities under our agreement," he said.
Southern is viewed as having a greater amount of protection from Westinghouse with letters of credit of $920 million, according to Morgan Stanley. Southern also has a bigger balance sheet than Scana as its market value of $48 billion is nearly five times the size of its South Carolina-based counterpart.
Before it's here, it's on the Bloomberg Terminal.
LEARN MORE