business
Your Evening Briefing
Here are today's top stories.
By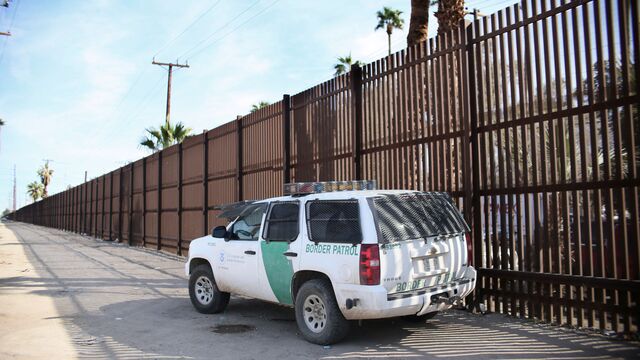 Want to receive this post in your inbox every afternoon? Sign up here.
For all its controversy, President Trump's campaign promise of a wall on the U.S. border with Mexico still has many unknown elements. The president has taken the first steps toward keeping that promise, with an executive action, but then what? Below, you'll find a primer. (Spoiler: Border barriers have been in place since long before Jan. 20.) —Megan Hess
What we know about Trump's Mexico wall. Trump has directed the Department of Homeland Security to move forward with one of his more prominent campaign promises: to build a wall on the U.S. border with Mexico. But he hasn't provided many details about the project, including when and how the wall would be built, or how much it would cost. Based on what we know so far, here are some answers about how his plan might work.
America's biggest foreign creditors are having second thoughts about financing the U.S. government. Few overseas investors want to step into the $13.9 trillion U.S. Treasury market right now. Whether it's the prospect of bigger deficits and more inflation under President Trump or higher interest rates from the Fed, the world's safest debt market seems less of a sure thing.
Marine Le Pen called rioters scum. France's anti-immigration candidate unleashed a social media campaign attacking minority communities after several nights of violence roiled the suburbs of Paris. "Security forces have been the target of gangs of scum that nothing seems to be able to stop anymore, and certainly not the courts in a overall context of decadence," Le Pen said in a statement.
Condé Nast's tangle with Trump. Both pre- and post-election, no glossy magazine publisher has been more publicly invested in swinging hard against Trump than Condé Nast. It's not just within the usual highbrow pages of the New Yorker; it's in the pages of Vogue, which never played presidential politics before, as well as in Vanity Fair and even Architectural Digest. "Everyone on staff has been mobilized," said Teen Vogue digital editorial director Phillip Picardi.
The real Grammys winner was Sony. Beyoncé and Adele may be the names you read about, but Rob Stringer, the 54-year-old head of Columbia Records, won just as big last night. The label, owned by Sony, has released all three of Adele's albums in the U.S., and has worked with Beyonce since her Destiny's Child days. Stringer re-signed Adele and Beyonce last year in separate deals.
Money pushed people out of Google's car project. Early staffers were awarded supersized payouts based on the project's value. By late 2015, the numbers were so big that several veteran members didn't need the job security anymore, making them more open to other opportunities, according to people familiar with the situation. Two people called it "F-you money."
The world's best places to propose include under the northern lights in Swedish Lapland and on a hot air balloon ride in Australia. If Valentine's Day has you thinking about popping the question, here are nine perfect places to inspire you.
Before it's here, it's on the Bloomberg Terminal.
LEARN MORE