Five Things You Need to Know to Start Your Day
Get caught up on what's moving markets.
By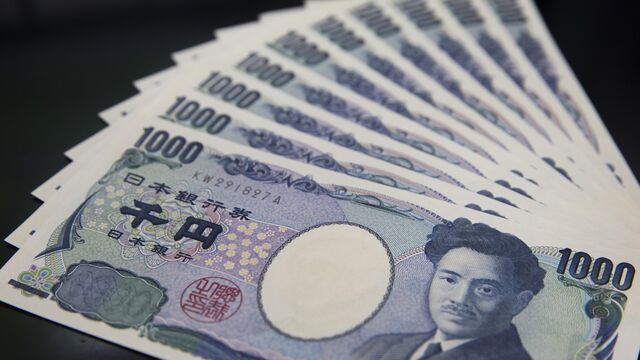 Want to receive this post in your inbox every morning? Sign up here.
Foreign creditors are dumping Treasuries, the EU revises its growth and inflation forecasts, and Yellen is unlikely to rule out a March hike in her testimony to Congress. Here are some of the things people in markets are talking about today.
U.S. debt  
Japan, the largest holder of Treasuries, cut back on the debt by the most in almost four years in December, according to data from the Ministry of Finance. This attenuates a global trend in Treasury ownership, as investors seem increasingly wary of stepping into the $13.9 trillion market amid uncertainty over the new administration's policies and the prospect of higher U.S. interest rates. The benchmark 10-year was yielding 2.431 percent at 5:20 a.m. ET.
EU forecasts
The European Commission reduced its forecast for euro-area growth to 1.6 percent and raised its inflation prediction to 1.7 percent for 2017. The Brussels-based commission said that the bloc's economic recovery is "assailed by risks," citing uncertainty over the U.K.'s route to leaving the union, and a lack of policy clarity from the new U.S. administration. The report also said the hit to the U.K. economy from Brexit in 2017 will be lower than previously expected. 
Commodity rally
Copper has been on a tear lately thanks to supply disruptions at the world's largest mine caused by a strike, plus strong demand from China. Rio Tinto Group said that iron ore prices, which have surged to the highest level since August 2014, are not going to fall off a cliff. In soft commodities, sugar traders are bracing for a wild ride, with global stockpiles set to fall to their lowest levels since 2011-12, meaning the outlook for prices is almost completely dependent on the weather in the coming year. In the shorter-term, there is good news for Valentine's Day as chocolates should be cheaper on the back of a boom in cocoa supplies.
Markets rally
Overnight, the MSCI Asia Pacific Index rose 0.4 percent, while Japan's Topix Index added 0.5 percent in the aftermath of Prime Minister Abe's meeting with President Trump. In Europe, the Stoxx 600 Index was 0.4 percent higher as of 5:49 a.m. ET in a broad-based rally. U.S. stock futures pointed to a gain at the open. 
Yellen testimony
Federal Reserve Chair Janet Yellen is not expected to give any clear hints as to the timing of the next rate hike in her semi-annual testimony to lawmakers in Washington this week. That will leave investors looking for clues in Wednesday's inflation data, which is expected to show a headline CPI number of 2.4 percent for January, a figure which would likely increase calls for tightening from the central bank. 
What we've been reading 
This is what's caught our eye over the weekend.
Before it's here, it's on the Bloomberg Terminal.
LEARN MORE