Stocks Rise to Records, Dollar Gains as Bonds Slip: Markets Wrap
By
Stocks from Europe to Japan rally after S&P 500 reaches record

Reflation trade gains momentum; copper, iron ore surge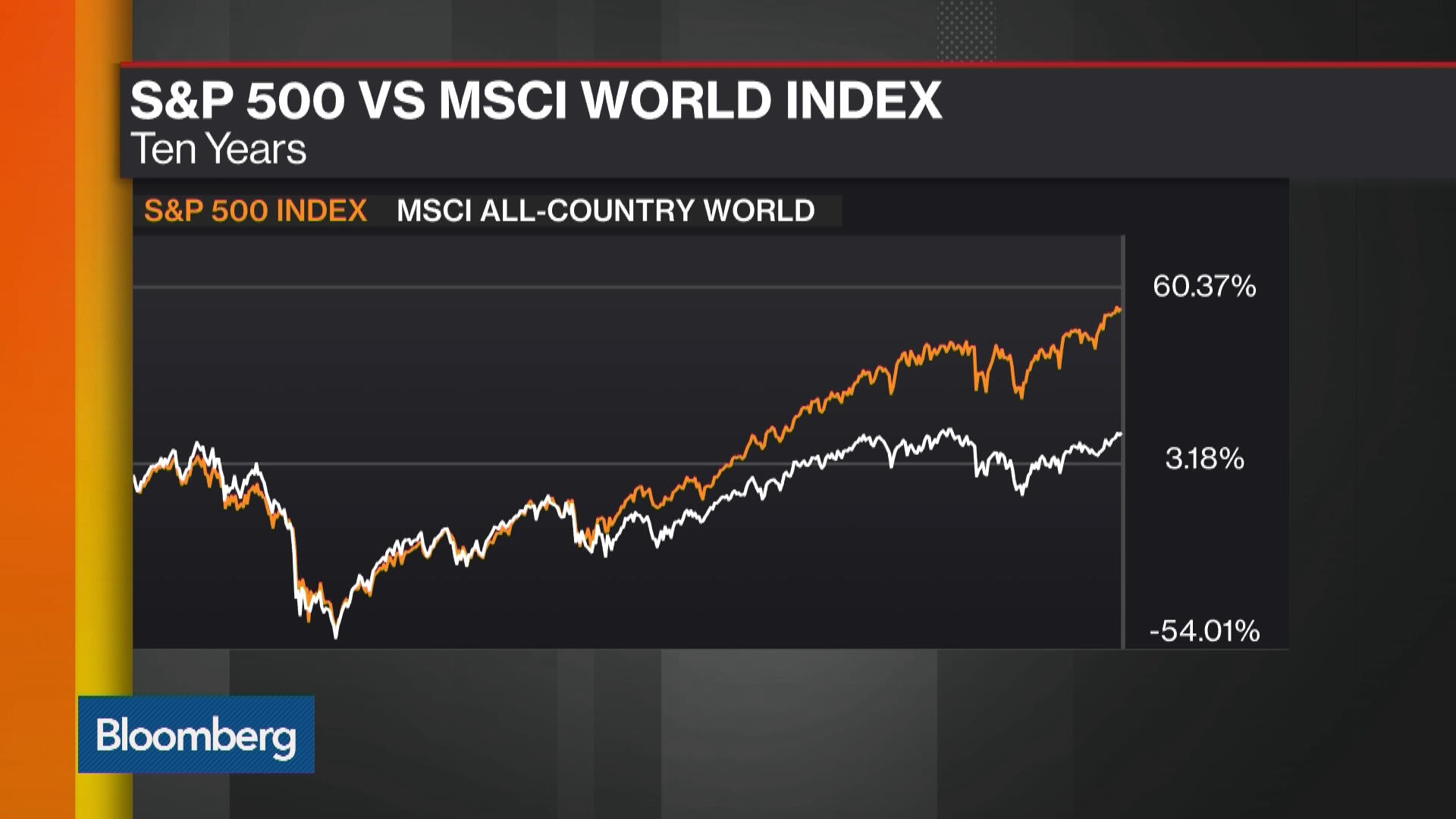 The Trump trades are alive and well. 
The four major U.S. equity benchmarks climbed to fresh records, with the Dow Jones Industrial Average adding 150 points to top 20,400 for the first time, as investors added to reflation trades that have characterized markets since Donald Trump's election in November. Banks led the S&P 500 Index to its fifth straight gain, while small-cap and technology indexes also hit records. MSCI's global stock index hovered near its all-time high, as shares in European and emerging markets also advanced.
The dollar strengthened and bonds retreated before data this week provide detail on the strength of U.S. consumer prices. Speeches from a range of Federal Reserve officials will deliver clues on how the central bank factors promised increases in government spending into its thinking on monetary policy. Crude fell below $53 a barrel.
Trump's promise last week that he'd soon deliver details of a "phenomenal" tax plan jolted risk-on trades out of a monthlong rut as investors speculate the president and Republican-led Congress will deliver on pro-growth policies. One of the best earnings season of the bull market and recent economic data reinforced the idea that the economy is on firm footing, poised to accelerate if government spending increases or taxes are cut.
Read our Markets Live blog here.
What's coming up in the markets:
A day after joining the equity rally that took off in the U.S. Friday, Asian investors will turn to measures of Chinese price growth, South Korean trade and Japanese manufacturing to gauge the relative strength of leading economies.
Inflation will remain on the radar for most investors this week, with CPI numbers from the U.K. due Tuesday and data from the U.S. coming on Wednesday.
Fed Chair Janet Yellen faces Congress for two days of testimony this week and the dollar could rally if she suggests a March increase is still in the cards, Bloomberg strategists said. 
Here are the main market moves on Monday:
Stocks 
The S&P 500 Index rose 0.5 percent to a record 2,328.25 at 4 p.m. in New York. The measure capped a third weekly gain after Trump said he'd soon unveil details of his tax plan.
The Dow rose 142.79 points to 20,412.16, while the Nasdaq Composite Index gained 0.5 percent and the Russell 2000 Index added 0.3 percent. All three closed at records.
The MSCI All-Country World Index climbed 0.5 percent, a whisker shy of its May 2015 record. 
The Stoxx Europe 600 added 0.8 percent, for a fifth straight gain and the longest winning streak of the year. Commodities producers rose the most, adding to Friday's rally.
Currencies
The Bloomberg Dollar Index gained 0.2 percent after last week's 0.7 percent advance.
The yen slid the most among major currencies, weakening 0.4 percent to 113.675 per dollar, after its biggest weekly decline since mid-December. 
The euro weakened 0.4 percent to $1.0596. 
Bonds
The yield on 10-year Treasury notes added two basis points to 2.43 percent.
Traders are pricing in a 32 percent chance that the Fed lifts rates at its March 15 meeting.
The yield has been climbing since the Feb. 8 close at 2.336 percent, which was the lowest since mid-January.
European government bonds were mixed after the European Commission boosted its outlook for euro-area inflation. The rate will average 1.7 percent in 2017, 0.3 points higher than previously forecast
The yield on 10-year German benchmarks increased one basis point to 0.33 percent.
Commodities
Iron ore gained 4.9 percent Monday. The raw material used to make steel is trading at the highest in more than two years, climbing 16 percent over the past five sessions.
Copper added 0.5 percent to $2.783 a pound in New York, extending Friday's jump that was the largest since 2013 on the London Metal Exchange. The metal has rallied 11 percent this year.
Crude snapped a three-day gain to fall the most in three weeks on signs that OPEC's production cuts will stimulate a recovery in U.S. production. West Texas Intermediate fell 1.7 percent to settle at $52.93 a barrel. Prices averaged $52.61 last month.
— With assistance by Mark Shenk, Joe Deaux, and Elizabeth Stanton
Before it's here, it's on the Bloomberg Terminal.
LEARN MORE