Trump U.K. Visit Delayed to Avoid Parliament Talk, Guardian Says
By
President to come to London when U.K. Parliament in recess

Timing of the visit would avoid formal snub, newspaper says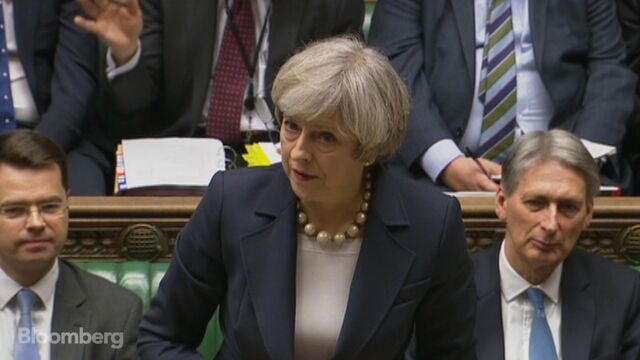 U.S. President Donald Trump's state visit to the U.K. will be postponed until sometime between late August and the end of September, and most likely occur when Parliament is in summer recess, according to the Guardian newspaper, which cited unidentified U.K. government officials.
The report came after House of Commons Speaker John Bercow said on Feb. 6 that he would veto any attempt to invite Trump to address Parliament. Bercow now faces a no-confidence motion.

Bercow wasn't immediately available for comment when contacted by e-mail on the story reported by the Guardian. The speaker must be politically impartial, and once elected to the role is required to resign from his or her political party. To attempt to oust the speaker is highly unusual.
The U.S. president is now expected to visit from a Thursday to a Sunday, the Guardian reported Saturday. Britain's Parliament is in summer recess until Sept. 5. The trip, his first to the U.K. since his election as president, may fuel protests over early actions since taking office. This would suggest that he would spend little time in London, the newspaper said.
Trump has been at the center of protests against his controversial policies, especially those on immigration, including the executive order barring citizens of Iran, Iraq, Libya, Somalia, Sudan, Syria and Yemen from entering the U.S. Thousands of protesters filled the streets across the U.K. to protest against the travel ban at the end of January.
Britain's Prime Minister Theresa May was the first European leader to meet Trump in the White House, while Trump has publicly backed the U.K.'s decision to leave the European Union, saying that Brexit is a "great thing."
Before it's here, it's on the Bloomberg Terminal.
LEARN MORE