China Exports Surge Ahead of Trade Friction Risk With Trump
Bloomberg News
January exports rise 7.9%, fastest pace in almost two years

China says exports to U.S. increased 9% in dollar terms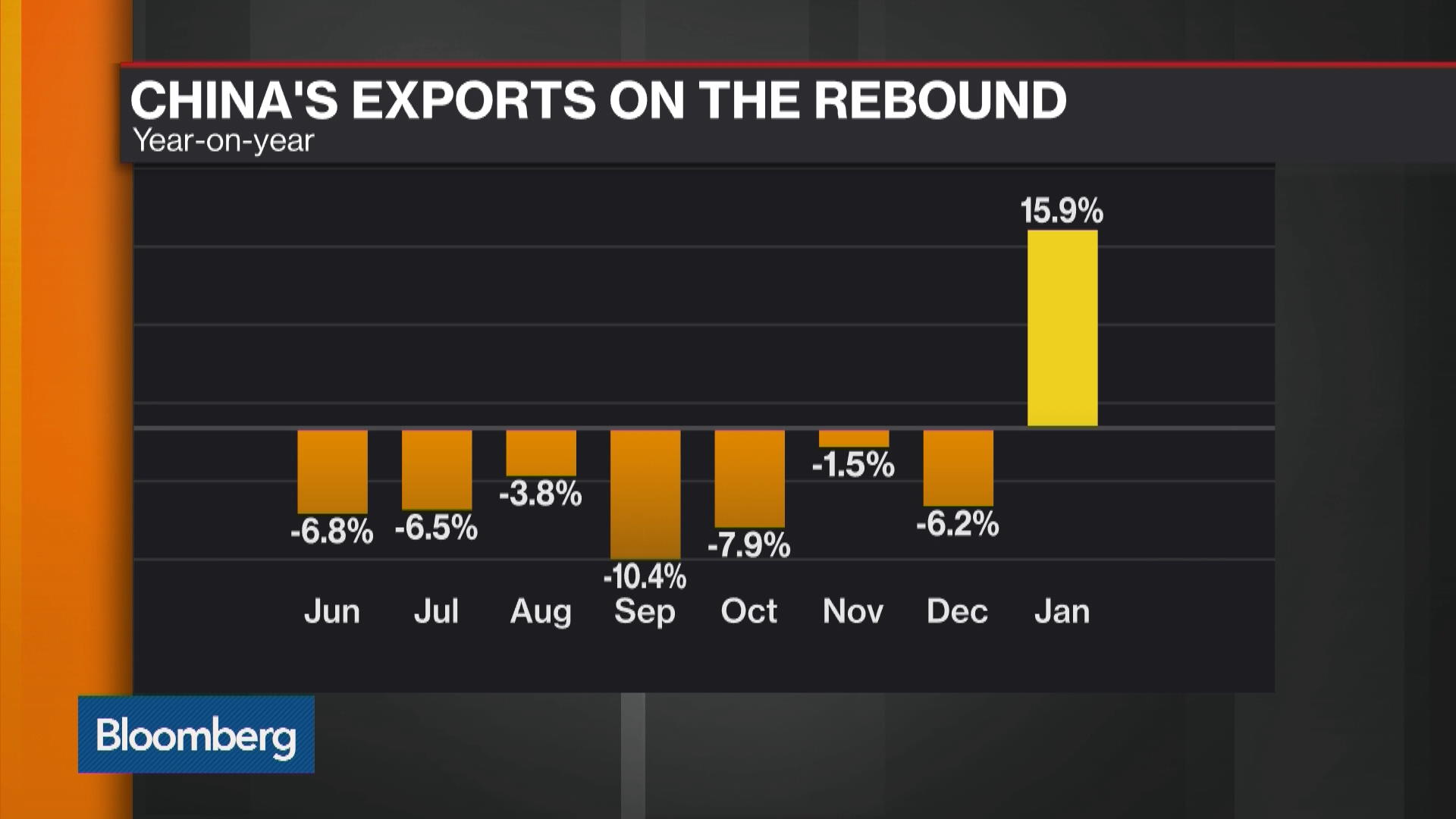 China's overseas shipments rebounded in January with exports to the U.S. rising, just as it braces for potential trade frictions under Donald Trump's presidency.
Key Points
Exports rose 7.9 percent from a year earlier in dollar terms
Imports increased 16.7 percent
Trade surplus was $51.4 billion
Exports gained 15.9 percent in local-currency terms


Big Picture
Trump -- who has accused China of unfair trade practices -- is assembling a cabinet that includes critics of the world's largest exporter. Its shipments to the U.S. rose 9 percent from a year ago in dollar terms. Policy makers are surveying Chinese companies this month to evaluate the potential impact should the U.S. label the nation a currency manipulator and imposes punitive tariffs, according to people familiar with the issue. Rising demand from Asia and Europe may help counter risk from the U.S.
Economist Takeaways
"The exports outlook for China is good, except for the potential risk of a Sino-U.S. trade war," said Shen Jianguang, chief Asia economist at Mizuho Securities Asia Ltd. in Hong Kong. The strong performance in January "is related to the global pick-up in growth in the U.S., Europe and also emerging economies. Imports are strong, which is understandable, as Chinese government stimulus has boosted domestic demand."
"The earlier arrival of Lunar New Year this year by almost a week seems to have encouraged more activity concentrating in January," said Raymond Yeung, chief greater China economist at Australia & New Zealand Banking Group Ltd. in Hong Kong.
The Details
Exports to Japan rose 9.8 percent, 5.8 percent to the European Union
Imports from U.S. rose 27.3 percent
Imports of coal, crude oil rising
— With assistance by Kevin Hamlin, Miao Han, Yinan Zhao, and Jeff Kearns
Before it's here, it's on the Bloomberg Terminal.
LEARN MORE