Divided French Left on Verge of 'Collective Failure'
By and
Hamon supporters seek to rally rival leftist factions

Little sign yet of possible Hamon-Melenchon alliance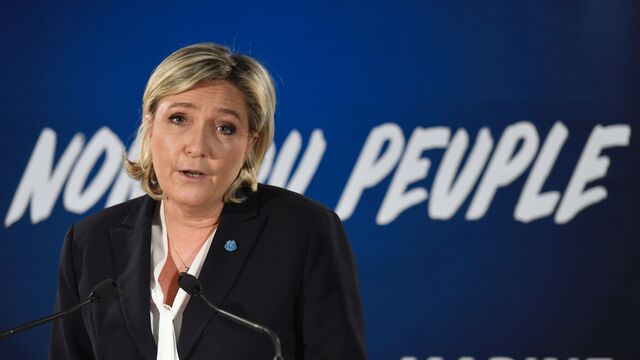 The largest group of voters in the French presidential election doesn't have a candidate. It has at least five. And that's their problem.
Polls give very little chance of Socialist nominee Benoit Hamon making the second and decisive ballot on May 7. But it's not for lack of potential voters.

The daily Ifop poll on Wednesday showed Hamon with 14.5 percent of the vote for April's first round, well behind National Front candidate Marine Le Pen on 26 percent. Jean-Luc Melenchon, another leftist, is at 10.5 percent while three candidates from the far-left and the environmentalist movement have 2.5 percent between them.
If Hamon, a 49-year-old former education minister, could unify that vote, it would be more than enough to catapult him into the run-off ahead of the centrist Emmanuel Macron with 21 percent, and Republican Francois Fillon third at 18 percent. Macron is due to brief the press at 2 p.m. Thursday while Le Pen will give a television interview during the evening.
Read more: an explainer on French election polls
"If we fail to band together, it will amount to a collective failure," Cecile Duflot, an ecologist lawmaker who served in Francois Hollande's Socialist government, said in an interview with French daily Liberation Tuesday. Paris Mayor Anne Hidalgo, speaking at Hamon's rally Sunday, said "we must all assemble around Benoit."
Market Tension
It's not just French Socialists who are concerned about the fragmented political situation. The spread between France's 10-year government bonds and similarly dated German bunds reached a four-year high this week on investors' concerns that a turbulent election campaign would allow the anti-euro candidate Le Pen to win.

While polls show Le Pen is likely to top the first round ballot, she's also projected to lose heavily in the run-off. All the same, if she did pull off a shock it would mean a dramatic realignment of France's financial system -- she aims to take the country out of the euro and use the central bank to fund government spending.
Potential Compromise
Melenchon, 65, is backed by the French Communist Party but was a member of the Socialist Party for 32 years until 2008. He said in an interview with Le Parisien on Feb. 4 that he'd consider working with Hamon if he broke ties with more moderate Socialists such as former Prime Minister Manuel Valls and Labor Minister Myriam El Khomri.
Melenchon and Hamon share many positions -- such as weening France off nuclear power -- but there are also major differences between them on foreign policy. Melenchon, unlike the Socialist, wants closer ties with Russia and he has said Hamon's signature promise -- universal income for all citizens -- "isn't serious."
Hamon's support in the polls has more than doubled since he won the Socialist Party's primaries. Before that, most polls showed Melenchon ahead of Valls.
Street-Cred
"Hamon has more credibility than Melenchon," said Rainbow Murray, a politics professor at Queen Mary University of London. "So people who want a 'hard-left' candidate with some actual prospect of winning are better off going for Hamon."
But before uniting the left, Hamon needs to keep the Socialists together. Since he defeated the party establishment's choice of Valls in the primary, some senior figures such as Lyon Mayor Gerard Collomb have backed Macron, who served in the Socialist government before quitting last year to run as an independent.
Valls half-heartedly backed Hamon but hasn't attended his rallies. Hollande and Energy Minister Segolene Royal, the Socialist contender in the 2007 election and a heavy-weight of the left, have yet to endorse anyone.
Hamon "is the candidate of one of the major political parties and has received a grudging endorsement from some of the big players," Murray said. "It's enough to get the party machine behind him, and not enough to damage his street-cred."