Fillon's Lawyer Says Investigation Is Illegal, Should Be Dropped
By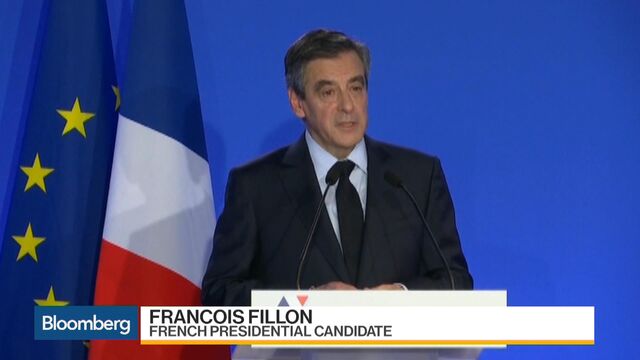 A French prosecutor's investigation into presidential candidate Francois Fillon's employment of his wife as a parliamentary assistant is illegal, politically motivated and should be dropped, Fillon's lawyer said Thursday.
"This inquiry is a serious attack on the the principle of separation of powers," Antonin Levy, Fillon's lawyer, told reporters in Paris. "The inquiry as it stands today is no longer a judicial one but a media one."
Fillon, who began the year as front-runner in the French presidential contest, has seen his poll numbers slide after reports that he used public funds to pay his wife and children as parliamentary assistants during his years as a lawmaker. Earlier this week, the former prime minister said he understood that hiring relatives was no longer acceptable to voters and apologized.
National Front leader Marine Le Pen and independent candidate Emmanuel Macron are currently leading the polls, with Fillon now in third place. Surveys suggest both Fillon and Macron would beat the anti-euro nationalist if they made it to the run-off.
Before it's here, it's on the Bloomberg Terminal.
LEARN MORE