Uber Caters to French to Dodge Driver Strikes Blocking Paris
By
Offers support scheme, some money to most strained drivers

Aims to sway unions after protests, talks under state's watch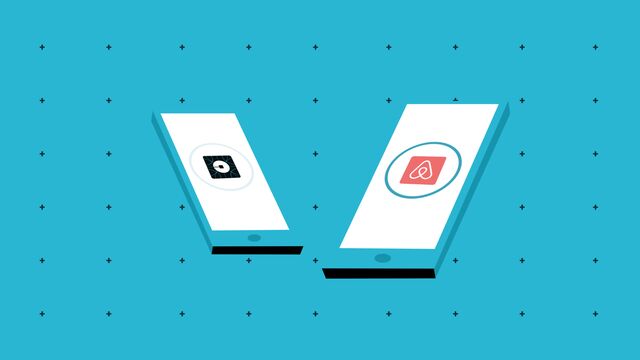 Uber Technologies Inc. is curbing its one-size-fits-all strategy by drafting a driver support scheme catered to France, specifically designed to sway local unions threatening to protest in Paris.
After weeks of negotiating under the state's watch, the car-hailing app has proposed to bring its employees together with French drivers' union and government representatives in a committee that will award financial help to chauffeurs. Uber would also hand-hold those drivers into managing their business better, as part of a package it's drafting that has yet to win approval from unions.
Paris, one of the car-hailing app's biggest markets, has been prime ground for Uber to show it can adapt to local constraints while expanding globally. When drivers blocked roads to ask for better pay at the end of last year, it created a 2 million euros ($2.1 million) fund to support drivers facing financial difficulties. When chauffeurs took to the streets a few months before to protest against government decisions, Uber went on strike alongside them.
Uber's expansion into more than 550 cities worldwide has spurred debates about whether local labor law should be tweaked to include new business models, as legal disputes in countries from the U.S. to the U.K. raise questions about drivers' rights and benefits as independent contractors. Going global has also come at a cost -- while it's on track to exceed $5.5 billion in net revenue this year, Uber may lose about $3 billion globally in 2016, a person familiar with the matter said in December.
Minimum Wage
In France, Uber is considering temporary financial compensation for strained drivers, to help them get back on their feet by making adjustments to improve their income in a sustainable way. Chauffeurs making less than 21 euros per hour in gross revenue while working at least 40 hours a week would be eligible to get a top-up, according to Jacques Rapoport, a government-appointed mediator in talks with unions.
The proposal, which is still a work in progress, is the outcome of weeks of discussions with union representatives, coordinated by Rapoport. Uber's offer hasn't won over drivers at this point, but it's enough to convince him not to suggest the state vote a new law that would force a minimum wage for all chauffeurs, Rapoport said on Tuesday.
"Drivers unions want higher prices and a smaller cut for Uber -- the company is absolutely not ready to satisfy those demands," Rapoport said. "I personally find Uber's latest proposal satisfying. It's up to the platforms, not chauffeurs to set their own prices and define their own commercial strategies."
Rapoport said he'll submit a report to the government after advising companies and unions on a potential compromise, and said he'd recommend the government set a legal minimum wage equivalent for chauffeurs only if Uber doesn't implement promised measures.
Before it's here, it's on the Bloomberg Terminal.
LEARN MORE