Fashion
Nordstrom Just Keeps Getting Trumped
In a bid to appear neutral in the matter of Ivanka Trump's clothing label, the retailer angers both sides.
By and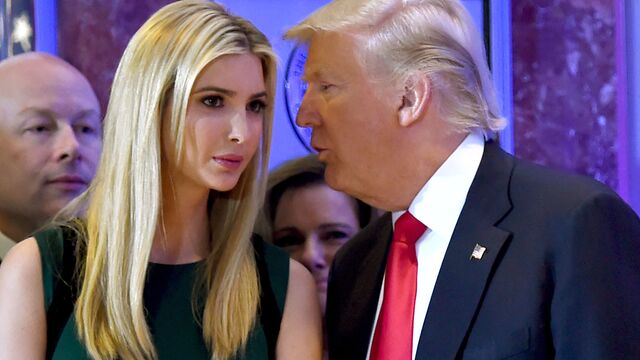 Nordstrom Inc. has spent months trying to maintain a neutral profile despite being a prominent retail outlet for Ivanka Trump's fashion label. The strategy hasn't quite worked out as planned.
After Nordstrom sought quietly to wind down its relationship with Trump, citing poor sales, her father slammed the department store chain, claiming Wednesday on his personal Twitter account that the company treated his daughter "unfairly."
The outcry was swift on both sides of America's political chasm. President Trump's message was retweeted by the official presidential Twitter account and posted on Facebook and Instagram. His supporters flocked to Ivanka's defense, calling for a boycott while anti-Trump legions questioned whether the president should be shilling for his daughter's business. Even Sean Spicer, Trump's spokesman, chimed in, saying Trump's daughter was being "maligned" by the Seattle-based company. 
As a result, Nordstrom now faces multiple boycott threats. It remains on Grab Your Wallet's list, an anti-Trump boycott movement, because it hasn't finished selling its Ivanka products. (Nordstrom shares, meanwhile, were up $1.45, to $44.21, at 2:57 p.m. in New York trading.)
"It's a testament to the strength and influence of the Grab Your Wallet movement that Donald felt he had to comment on our biggest success to date," said Shannon Coulter, a co-founder of Grab Your Wallet. "But I do have concerns that Donald appears to be using his office to punish companies that prefer not to do business with his family."
Yet, unlike such big consumer-facing companies as Starbucks Corp. and Nike Inc., which have made explicit statements against some Trump policies, Nordstrom has been trying to escape the political firestorm for months. But to no avail.
In November, Co-President Pete Nordstrom tried to address the controversy surrounding the partnership with Ivanka in an e-mail to employees, according to Fortune. He said the company had been targeted by customers on both sides, threatening to boycott the chain if they continued or discontinued its relationship with Trump.
"This is a sharply divisive subject," he said. "No matter what we do, we are going to end up disappointing some of our customers. Every single brand we offer is evaluated on their results—if people don't buy it, we won't sell it."
The company also posted a circumspect response to a shopper's open letter calling for it to stop selling the Trump brand.
"We hope that offering a vendor's products isn't misunderstood as us taking a political position; we're not," Nordstrom said on Twitter at the time. "Our customers can make choices about what they purchase based on personal views and we'll continue to give them options."
Even as it phased out the Ivanka Trump fashion line, it did so silently. The brand's page on its website disappeared and products vanished as they were cleared out. No announcement, no press release. Only once its decision not to buy Trump's shoes went public did the store confirm her status, saying Nordstrom makes decisions "based on performance" and cuts about 10 percent of its brands each season. 

Over the past few days, Nordstrom has continued to distance itself from the Trump kerfuffle. On its Facebook page, representatives have repeatedly stated (though they have answered queries from shoppers and the press) that Nordstrom hasn't made a "formal announcement" about Trump's line.
"Sales of the brand have steadily declined to the point where it didn't make good business sense for us to continue with the line for now," a spokesperson for Nordstrom said in a statement. "We've had open conversations with them over the past year to share what we've seen and Ivanka was personally informed of our decision in early January."

According to Trump's label, the brand's annual revenue jumped 21 percent last year. Rosemary Young, senior director of marketing for the label, said "the strength of a brand is measured not only by the profits it generates." 
As Nordstrom has discovered the hard way, politics is unavoidable for brands in this unprecedented consumer environment, said Dorothy Crenshaw, founder of public relations firm Crenshaw Communications. Companies are scrambling to figure out how to deal with this new reality.
"What do we stand for? What lines should we draw? How far will we go on hot-button issues? And what do we do when the president tweets about us?" said Crenshaw of the choices retail executives face. "Everybody is asking about what to do. Our clients are asking about it."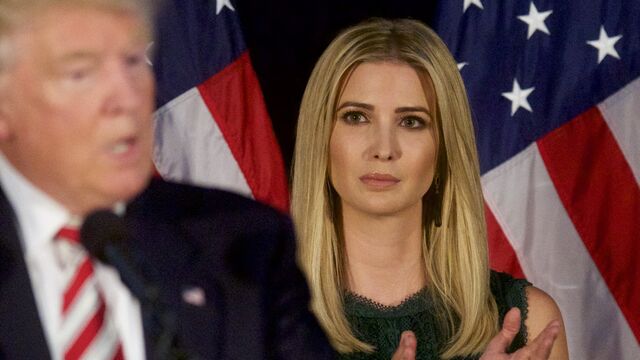 Before it's here, it's on the Bloomberg Terminal.
LEARN MORE