American Airlines CEO Won't Attend Thursday Meeting With Trump
By
Session conflicts with conference among company managers

Executives from other carriers set for talks at White House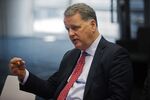 American Airlines Group Inc. chief executive officer won't attend a Feb. 9 meeting at the White House with President Donald Trump and leaders from other carriers because it conflicts with a company event.
Doug Parker will remain in Texas where he will address the final day-long session of American's annual leadership conference, the airline said Wednesday. At the meeting, Parker and other top executives will lay out this year's priorities for the world's largest carrier. Thursday's session is the last of four that involve more than 6,000 company managers from around the world.
Parker "already has been in touch with the White House regarding this conflict," said Matt Miller, a spokesman for American. "Doug shares President Trump's commitment to modernizing our nation's infrastructure and looks forward to working with his administration to ensure all Americans have access to safe and efficient air travel."
Trump in his Thursday meeting will "want to talk about economic growth and job creation, how he's enacting orders to make sure the country is safe," White House spokesman Sean Spicer told reporters Tuesday. The president on Jan. 27 imposed a ban on refugees and on visitors from seven predominantly Muslim countries. The measure was temporarily blocked by a judge Feb. 3 and a federal appeals court is now deciding whether to allow the ban to take effect.
Thursday's meeting may also include other airline-related subjects, Spicer said.
Delta Air Lines Inc. and Southwest Airlines Co. declined to comment on the White House meeting and United Continental Holdings Inc. didn't respond to calls seeking comment. JetBlue Airways Corp. referred calls to Airlines for America, the lobbying group for large U.S. carriers and air-freight companies, which also declined to comment.
'Divisive' Order
Parker, who is chairman of Airlines for America, told employees in a Jan. 30 message that Trump's travel ban had caused "difficult operating conditions on some of our team members" and that the airline was working with government officials to interpret and apply the action.
"Crews, reservations agents and airport teams have witnessed turmoil in our airports that shows how divisive this order can be," Parker said in the letter. "It is the current law of the U.S., and so long as that is the case, we must comply. We are doing everything we can to care for any affected customers and team members and treat them with the utmost respect."
The next day, Parker told managers at the leadership meeting that his comments weren't intended as a political statement but to promote mutual respect.
The American leadership conference sessions, which took place on two days last week and two this week, were scheduled early last year.
Watch Next: Were Airlines Blindsided By Trump Travel Ban?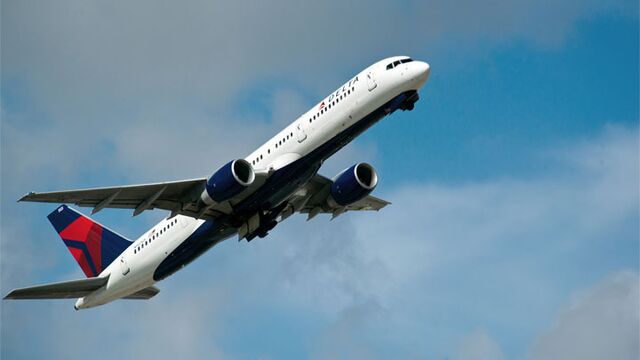 Before it's here, it's on the Bloomberg Terminal.
LEARN MORE