Le Pen Can Win French Vote Only With Record Low Turnout: Goldman
By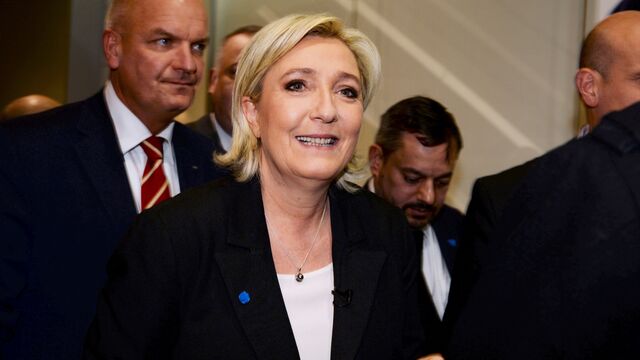 Chances of France's far right candidate Marine Le Pen being in the second round of the French presidential elections this spring may be high. The risk of seeing the leader of the anti-EU party Front National winning the vote are very thin however, according to Goldman Sachs.
For Le Pen to become president, Goldman estimates that it requires either a drop of the participation rate to levels "never seen in history for any election" below 40% assuming a stable electoral base for the Front National, Goldman's economist Alain Durre wrote in a note to clients on Feb. 6.
The other possibility for Le Pen to win would be if the FN electoral base at least triples from the last regional elections in December 2015, which showed an electoral base at around seven million voters -- whereas it took 13 years for the FN to increase the numbers of its voters by 1.5 million.
"Both scenarios appear very unlikely," Durre wrote.

Click here for a summary of France voter intentions from surveys conducted by a selection of pollsters, and here for a Bloomberg QuickTake Q&A on the election.
The yield difference between 10-year bonds from France and Germany widened on Monday as investors priced in growing concern the anti-euro Le Pen could win the French presidential election.
— With assistance by Alexandre Boksenbaum-Granier
Before it's here, it's on the Bloomberg Terminal.
LEARN MORE