pursuits
Cadillacs Aren't Just for Americans Anymore
Foreign buyers helped GM's luxury brands cruise to a record 2016, but Trump's trade policies might blow that up.
By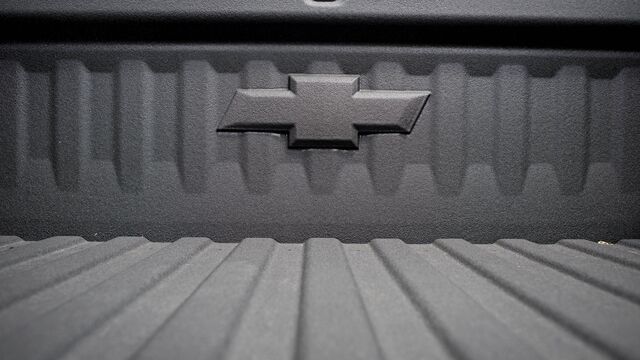 The last time Cadillac dealers were as busy as they are right now, Ronald Reagan was president.
Back then, one could buy a stately De Ville or a regal Fleetwood, essentially BMWs crossed with tuna boats. Despite these nautical aesthetics, few of those cruisers ever made it across the ocean. They were about as American as you could get, short of a pickup truck.
Fast-forward to 2016: Buyers snapped up 309,000 Caddies worldwide, and almost half of those proud new owners were picking up their keys outside North America, according to General Motors Co. sales data (PDF) released on Tuesday.
After years of massive engineering investment and seemingly Sisyphean marketing efforts, the best vehicles General Motors makes are finally making inroads abroad. Cadillacs can be seen on Germany's autobahn as it winds around Porsche and BMW factories. Buick, meanwhile, has come to dominate the luxury car market in China. Both brands are cruising along just fine in the U.S., but it's in international markets that they're moving the needle. For now, anyway.
Here's a look at non-North American sales growth for General Motors.

In 2016, 84 percent of Buicks and 45 percent of Cadillacs went to buyers outside the U.S. and Canada. Both brands recorded double-digit increases, thanks mostly to drivers in China and Central Europe keen for some cool Americana. More remarkably, GM managed all this in a period when a flexing dollar was handicapping its performance in places where drivers pay in euros, pounds, yen, or yuan.
GM Chief Executive Officer Mary Barra is no doubt pointing to these sales trends in meetings with President Donald Trump. The company isn't so much making America's cars great again; it's making them greater than ever.
Any sort of trade war would derail this momentum. As Trump threatens tariffs on BMW, Toyota, and others, his counterparts abroad have remained relatively sanguine. Sigmar Gabriel, Germany's economic minister, even trolled Trump a bit, suggesting the solution would be for U.S. companies to "build better cars." (Perhaps he hasn't been in a Corvette lately.)
When asked on Tuesday morning about potential policy responses by other countries to the imposition of new American tariffs, Barra responded that she's had a constructive dialogue with the Trump administration. "I've shared a lot of information about the dynamics in the auto industry—how all those things would be impacted," she said.
If we do see an escalating wave of tariffs and counter-tariffs, car folks will still argue at length as tonwhether Cadillac's 640-horsepower CTS-V can outmatch the BMW's M5 on Europe's highways. But it will matter less than ever—the M5 may soon be out there all alone. 
Before it's here, it's on the Bloomberg Terminal.
LEARN MORE