Brexit Bulletin: May Prevails in the Commons
The Prime Minister moves one step closer to Brexit, fending off efforts to add amendments to her Article 50 bill.
By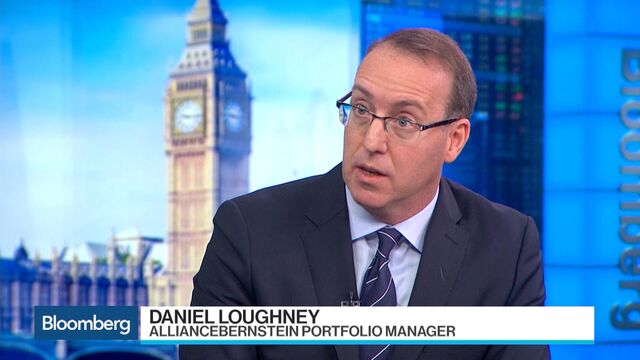 Sign up to receive the Brexit Bulletin in your inbox, and follow @Brexit on Twitter.
Prime Minister Theresa May overcame efforts to amend the legislation that will allow her to begin negotiating the U.K.'s withdrawal from the European Union.
The House of Commons voted down two amendments by the opposition Labour party that requested ministers give Parliament regular Brexit updates. It also shot down attempts requiring the prime minister to work closely with the devolved governments in Scotland, Wales and Northern Ireland.
May's Conservative Party only has 329 seats so the results suggest lawmakers in her party largely stayed loyal.

While most lawmakers say they will not attempt to block the beginning of the departure, some are keen to tie May's hands by forcing her to give more details about her plans or bind her to more parliamentary votes later on in the process. The premier is resisting amid concern that such measures would weaken her negotiating hand or risk derailing Brexit down the road if public sentiment changes or the economy begins to suffer. 
For now, the public seems to be on her side. An online poll of 2,000 people found that 53 percent agreed with May's Brexit plans, up from 38 percent in January, according to Reuters. 
Another vote is pending on whether the government should guarantee the rights of 3 million EU nationals to stay in the U.K. after Brexit. May praised "the contribution to our society and economy" of EU migrants, although she is against making them a promise until the rights of Britons living in the EU are similarly secured — something European leaders still have to agree to.
The Best in the G-7?
Remaining open to foreigners could help Britain remain one of the world's 10 biggest economies, according to a report by PricewaterhouseCoopers.
Measured by purchasing power parity, the U.K. will slip just one place to tenth among its peers by 2050 — so long as it keeps its labor market open to skilled overseas workers and the government delivers on its promise to develop trade links with emerging markets, PwC said.
Despite Brexit, the U.K. could even be the fastest growing economy in the Group of Seven over the next 30 years, assuming it sustains a relatively large working age population, the report said.  
As for today's economy, the British Retail Consortium reported like-for-like retail sales fell 0.6 percent in January on a year-on-year basis.
Scotland Votes
Scotland is taking its protest against Brexit to the next level, with lawmakers in Edinburgh set to vote Tuesday on whether to trigger Article 50.
The Scottish Parliament will debate a motion from First Minister Nicola Sturgeon's government that last week's bill in the U.K. legislature in Westminster shouldn't proceed without regional consultation. Only one of the 59 members of parliament representing Scotland backed the plan to start the withdrawal.
"It's a chance for our national parliament to reaffirm the voice of the people of Scotland and make clear that, as a nation, we oppose the catastrophic hard Brexit now being pursued," Sturgeon said in a statement.
Scotland is threatening to hold another referendum on independence should it be dragged out of the single market against its will. While this week's vote can't stop Britain or even Scotland leaving the EU, it adds to Sturgeon's argument that her nation is being sidelined democratically.
Finnish Line
While EU leaders are sticking to their script that they won't comment on the negotiations before Article 50 is activated, onetime counterparts are predicting a tough time for May.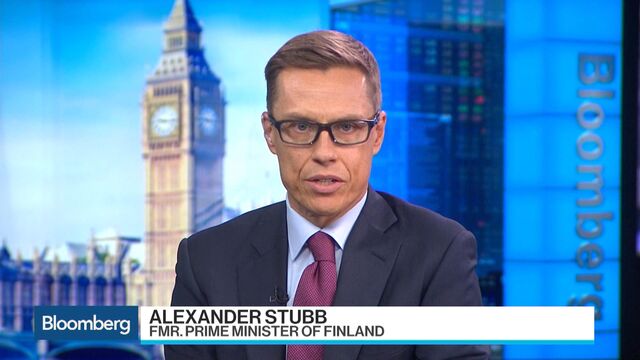 In an interview with Bloomberg Television on Monday, Finland's former prime minister Alexander Stubb predicted a complicated negotiation that is "not going to be easy" for the U.K.
"They are going to be both tedious and messy and with 20 years of experience in European negotiations, that's what it's usually like," he said. 
Brexit Bullets
The U.K. will need to maintain austerity to eliminate budget deficit in next Parliament, IFS says
Ryanair says it is undecided on whether to seek a U.K. license after Brexit
Chinese companies doing business in the U.K. should pay attention to policy uncertainties over the single market and the settling of euro business, China Daily reports, citing Chinese ambassador to U.K. Liu Xiaoming
Hyde Park homes hit hardest as Brexit fuels discounts in London, says Knight Frank
BBC breaks down referendum data to explain voting patterns, finding that education level was the factor most closely correlated with Brexit stance
Mario Draghi reiterated that the European Central Bank should retain its oversight of U.K. clearinghouses even after Brexit
U.K. tourists face mobile telephone roaming charges after Brexit, says the Guardian
Britain's ambassador to the World Trade Organization, Julian Braithwaite, to host fellow members on Feb. 9 to discuss how Brexit may impact the group, according to Bloomberg BNA
Former Polish Prime Minister Jaroslaw Kaczynski tells the Daily Telegraph he is against punishing Britain. Separately, former Polish President Lech Walesa said people must prepare for populism breaking the EU apart 
On the Markets
The pound fell to a two-week low as the currency emerged as one of the main victims of a broad-based dollar rally on Tuesday.

And Finally…
Paris is sending a love letter to banks looking for an alternative to London amid concern its labor laws are repelling executives. "When was the last time you took your partner off for a weekend in Frankfurt?" Valerie Pecresse, president of the Paris region, said on Monday. "If you want to live somewhere, you look at all the qualities of the cultural life, of cooking, of health care, children's care, and in this aspect Paris rates first in continental Europe."
For more on Brexit follow Bloomberg on Twitter, Facebook and Instagram, and see our full coverage at Bloomberg.com
Before it's here, it's on the Bloomberg Terminal.
LEARN MORE