Your Evening Briefing
Here are today's top stories.
by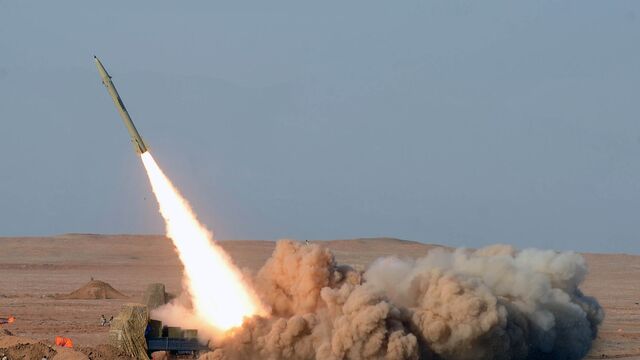 Want to receive this post in your inbox every afternoon? Sign up here.
January brought about an American tradition, one that comes every four or eight years and convenes people around their TVs. February will do the same, but for an annual American tradition—and one that probably involves more nachos.
If you plan to watch the Super Bowl with a crowd on Sunday, perhaps stick to arguing over the on-field rivalry rather than off-field one—at least for a few hours. —Megan Hess
The U.S. imposed new sanctions on Iran after missile tests. The Treasury Department published a list of 13 individuals and 12 entities facing new restrictions for supporting the missile program, including companies based in Tehran, United Arab Emirates, Lebanon, and China. Here's a look at what's next in the president's escalating fight with Iran.
President Trump signed an executive order scaling back the Dodd-Frank rules enacted after the 2008 financial crisis. He will also halt another of Obama's regulations, known as the fiduciary rule, which requires advisers on retirement accounts to work in the best interests of their clients. The orders are Trump's most aggressive steps yet to loosen regulations in the financial services industry.
Nordstrom bids farewell to Ivanka. The department-store chain will stop selling Ivanka Trump's brand this season, a move following boycott threats from the Grab Your Wallet campaign and concerns about her conflicts of interest. (Her company sent a "style alert" to journalists in November promoting a gold bracelet she wore during a "60 Minutes" interview.) The decision was based on sales, according to the company.
State lawmakers are cracking down on protesters. Republicans in statehouses across the U.S. are devising legal tools to regulate public dissent as demonstrators protest President Trump in waves not seen since the Vietnam War. At least 10 bills to limit protests have been introduced in recent months.
Snapchat's performance doesn't match the IPO hype, Leonid Bershidsky writes for Bloomberg View. "It reportedly values itself at $25 billion, and the shares it wants to sell, to the tune of $3 billion, won't have any voting rights. You'd expect a company with such chutzpah to have a unique value proposition, a fool-proof business model and a dearth of competition. That is not Snapchat's case."
The future of the in-flight movie screen is none at all. iPhones, Androids, and reliable inflight Wi-Fi have led to a profound shift by many airlines, which now view entertainment on shorter flights as best delivered wirelessly, without the expense or hassles of screens. Seat-back monitors may be obsolete in a few years.
The $400,000 way to do the Super Bowl. Private jet and Vince Lombardi trophy included.
Before it's here, it's on the Bloomberg Terminal.
LEARN MORE