These Two Venture Firms Will Benefit the Most From Snap's IPO
By
Benchmark, Lightspeed to reap the bulk of the proceeds

Once maligned, venture capital is now hot asset class again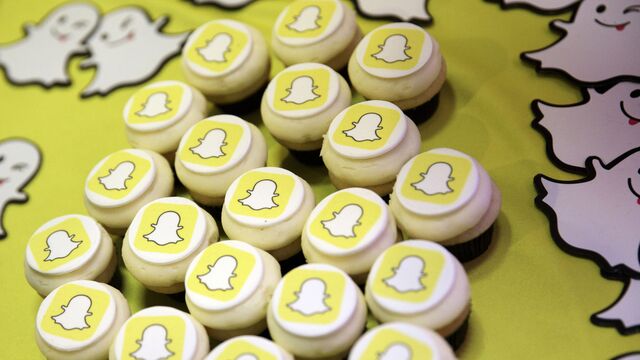 Snap Inc.'s initial public offering looks set to deliver windfalls to a long list of venture backers of the company behind the Snapchat social media app. But two will benefit more than most: Early investors Benchmark and Lightspeed Venture Partners.
Jeremy Liew, a partner at Lightspeed, tracked down Snap co-founder Evan Spiegel to pitch an initial investment of $485,000 in 2012 while Spiegel was still a sophomore at Stanford University. Lightspeed owns 86.6 million shares of the company today, according to the IPO S-1 filing.
If Snap's market valuation matches the $18 billion it was worth when raising money last spring, the Menlo Park, California firm could be looking at a jackpot of around $1.3 billion, according to Equidate, a market for trading shares of private companies. Some investors believe Snap's IPO valuation could be as much as $25 billion, meaning a significantly higher return.
Benchmark owns more Snap shares than any other venture firm: 131.6 million. It first invested $13.5 million in 2013 when Snap was valued at about $76 million, and could walk away with $2 billion or more after the IPO. Benchmark's General Partner Mitch Lasky is also a Snap director.
It's numbers like these, where the earliest backers seem likely to reap more than 100 times their outlay, that underscore why investors still like venture capital, an asset class that until recently had underperformed for years. Now hot again, the venture business last year raised more cash from investors than any year since 2001.
Benchmark is facing a potentially fatter return from Uber Technologies Inc. The ride-hailing service, in which Benchmark has invested since the early days, is now valued at about $69 billion. The venture firm will have to be patient, though, as Uber has no plans for an IPO any time soon.
Lightspeed is off to a blockbuster start this year, having been a major investor in software company AppDynamics Inc., which Cisco acquired for $3.7 billion last month on the eve of the fast-growing software maker's planned IPO.
As with many initial public offerings, Snap's list of investors runs long, but some of them hold stakes too small to be counted among the principal shareholders. Chief Executive Officer Spiegel and co-founder Bobby Murphy, the technology chief, have control over shareholder votes and strategic vision.
Investors like Institutional Venture Partners, which led a mid-2013 round, will still likely generate a return of 15 to 20 times the money it put in, according to Hari Raghavan, head of business operations at Equidate.
At a dinner last week, IVP partner Todd Chaffee told reporters that Snapchat was part of a rare group of companies whose reluctance to provide much information on their business until now merely whetted investor appetite.
Over the years, aspiring backers clamored for a piece of the company. Late in 2013, Coatue Management invested when Snap was valued at about $1.6 billion.
Firms like Kleiner, Perkins, Caufield & Byers followed in 2014, when the valuation had already ballooned to around $10 billion, and mutual-fund giants Fidelity Investments and T. Rowe Price joined in 2015 and 2016. By then, the company's valuation had reached around $16 billion, according to Equidate, meaning those investors will see much smaller returns.
Mutual fund investors don't expect the outsized paydays that venture-fund investors do. Most venture capitalists consider securing returns of three times the bare minimum for a successful fund.
Facebook Inc., which many investors compare with Snap, also had a long list of venture backers, but just a handful whose positions were large enough to land them a spot as significant stakeholders on IPO documents: Accel, DST, and Peter Thiel, whose $500,000 investment in 2004 provided the company's first significant backing. Still, many other investors had bought their shares early enough to make a handsome return at its 2012 IPO.
Despite a rocky start to its life as a public company with a share price that spent months well under its listing price of $38, Facebook has gone on to prove that rapidly amassing users can make a very shareholder friendly business. Its shares now trade around $130.
But another company where Benchmark made an early bet and reaped significant returns, Twitter Inc., has shown that early traction in social media doesn't always work for public shareholders. At the time of its 2013 IPO, Twitter shares priced at $26. Today, they trade around $17.
Benchmark's shares in Snap are held in its $425 million seventh fund, raised in 2011. Lightspeed's shares are held in its $675 million ninth fund, raised in 2012.
Before it's here, it's on the Bloomberg Terminal.
LEARN MORE