Trump's Mexico Threats Losing Punch as Peso Tops Currency Gains
By
Market has priced a slowdown in tweets: Ashmore Group's Dehn

Bill Gross of Janus latest to see value in Mexico's currency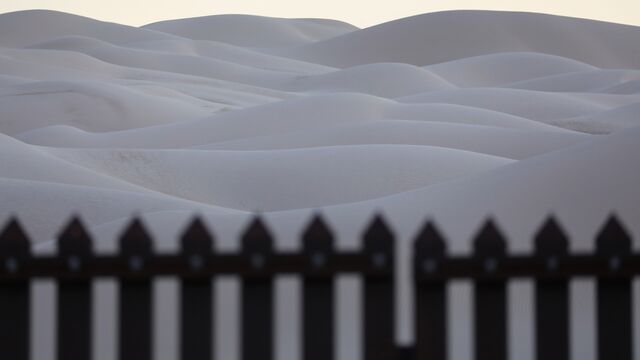 Since Donald Trump took up residence in the West Wing, his threats have lost some of their potency in the market.
At least that's the story told by the Mexican peso, which acted as the best barometer of his fortunes throughout the presidential race, and then plunged to a record low after his election-day surprise. The effect -- or lack thereof -- has also shown up in the oil market.

Mexico's currency has surged 5 percent to lead global gains since Trump's inauguration two weeks ago. That's in the face of mounting rhetoric over the Latin American nation's refusal to pay to build a wall along its northern border, the U.S. president floating the idea of imposing a 20 percent tax on imports and renewed threats to scrap the North American Free Trade Agreement. 
The peso actually rose after his latest Twitter dig on Jan. 27 about "massive trade deficits" and a "very weak border." It gained once again on Wednesday following a news report that Trump told President Enrique Pena Nieto he might send U.S. troops onto Mexican soil. Pena Nieto's spokesman later denied the report, while a White House official said it was "lighthearted." Regardless, the peso is now at its strongest level since Dec. 21.
"That's probably the tweet premium," said Jan Dehn, head of research at Ashmore Group Plc in London, who's bullish on the currency. "The market has priced a slowdown in tweets."
It's a stark turnaround from early January, when Trump's broadsides on auto manufacturers setting up shop in Mexico knocked the peso lower and helped prompt the central bank to spend $2 billion in an effort to prevent any further damage.
While the president's diatribes have rattled diplomatic relations to the point that Pena Nieto canceled a state visit to the White House, traders are finding plenty to like in a country that's been verbally abused for months. Bill Gross, the billionaire bond investor at Janus Capital Group Inc., is the latest big Wall Street name to attest to the peso's value. Data from Commodity Futures Trading Commission show bearish bets fell for the first time this year in the week ending Jan. 24.
The frequency of Trump's tweets may in fact be creating an echo chamber that's reduced their influence on the market, according to Andrew Stanners, a London-based investment manager at Aberdeen Asset Management, which has $11 billion in emerging-market debt and has a "small" overweight on Mexican assets.
Trump is still able to occasionally make market-moving comments since assuming office. On Tuesday, the Nasdaq Biotechnology Index jumped the most since Nov. 9 after the president promised to lower taxes and expedite regulatory approvals in a meeting with pharmaceutical executives.
But on Wednesday, crude oil edged up less than a dollar per barrel after National Security Adviser Michael Flynn said Iran was being put "on notice" following a ballistic missile launch, a statement Trump reiterated the next day on Twitter as traders shrugged.
Before it's here, it's on the Bloomberg Terminal.
LEARN MORE