Europe's Periphery Splits as Ireland, Spain Carve New Niche
By and
Yields on the nations' bonds diverge from old peripheral peers

Relative political stability moves them toward semi-core debt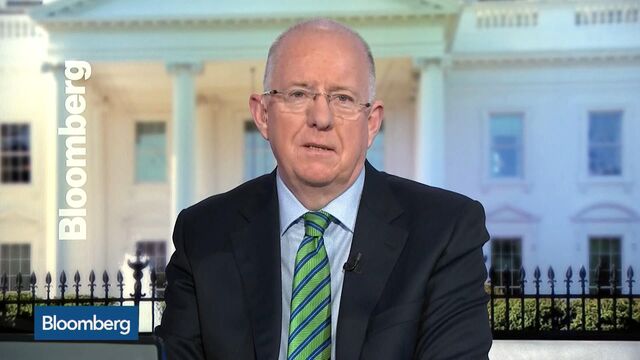 Spain and Ireland are breaking away from Europe's peripheral bond market, with the nations' faster growth and lower political risks making them stand out.
Yields on Spanish and Italian debt have diverged by the most since 2012, while Ireland's yields move more like Austria and Belgium's than Portugal's. That means that splitting the market into the old categories of core, semi-core and the periphery doesn't do justice to its complexity, and that investors are observing a new paradigm.

"I would make a very quick separation between what I call good peripheries and bad peripheries," said Mark Dowding, a partner and co-head of investment-grade debt at BlueBay Asset Management LLP in London. "Good peripheries are the countries that had banking-sector problems that were addressed, you've seen reform and you've seen a return to growth. It's true in Ireland and Spain."
The economies of Spain and Ireland have come a long way from where they were about five years ago, with their growth rates faster than those of their European peers. Their political backdrop is also calmer relative to growing voices of populism in countries such as France, the Netherlands and Italy. Those credentials matter more, with investor attention turning toward a potential winding down of the European Central Bank's stimulus, accelerating the trend of lower yields relative to their former peers.

Spain and Ireland are ahead of their peers on key metrics such as debt-to-gross domestic product and economic growth. For instance, Ireland's economy expanded almost 7 percent in the three months through September, outpacing even China's. At about 100 percent of its annual gross domestic product, Spain's debt is closer to that of core euro-zone member France than that of its southern neighbor Italy.
— With assistance by Anooja Debnath
Before it's here, it's on the Bloomberg Terminal.
LEARN MORE