Five Things You Need to Know to Start Your Day
Get caught up on what's moving markets.
By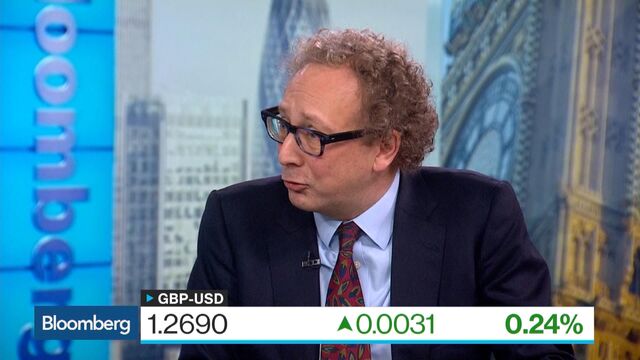 Want to receive this post in your inbox every morning? Sign up here.
It's Super Thursday at the Bank of England, Trump engages in diplomacy, and the dollar is sliding to an 11-week low. Here are some of the things people in markets are talking about today.
Super Thursday
At 7:00 a.m. ET the Bank of England will announce it latest monetary policy decision and also update its forecasts for the U.K. economy. While interest rates are expected to be kept unchanged, the announcement will be followed by a press conference which investors will be watching for any hints of a shift in policy from the central bank as it faces rising inflation and Brexit risks. The pound reached a seven-week high this morning ahead of the decision. 
Trump diplomacy
President Donald Trump blasted a refugee deal with Australia on Twitter after Australian Prime Minister Malcolm Turnbull was forced to defend the relationship between the two countries. That followed a report by the Washington Post that said the U.S. leader had berated his Australian counterpart over the deal in a phone call. Elsewhere in phone calls, the Associated Press reports that Trump told Mexico's president that he was ready to sent U.S. troops to stop "bad hombres down there." Mexico denies that the remarks were threatening. The White House also stepped up criticism of Iran, saying it is putting the country "on notice" following a ballistic missile test. 
Dollar falls
The dollar dropped to levels not seen since the days immediately after Trump's election victory, following yesterday's Federal Reserve meeting in which the bank signaled it is in no hurry to raise rates. Goldman Sachs Asset Management says investors should look through the currency's worst start to the year in more than a decade - as well as the noises around the current U.S. administration - to bet on a stronger greenback as a reflationary era takes hold. 
Markets mixed
Overnight, the MSCI Asia Pacific Index gained 0.2 percent, while Japan's Topix index closed 1.1 percent lower as the yen strengthened and corporate results disappointed. In Europe, the Stoxx 600 Index was down 0.1 percent at 5:40 a.m. ET as worse than expected results from Deutsche Bank AG put pressure on financial stocks. S&P 500 futures pointed to a lower U.S. open. 
Deutsche Bank earnings 
Shares in Deutsche Bank AG dropped almost 7 percent after the company announced disappointing results this morning with trading revenue missing analyst expectations. Chief Executive Officer John Cryan said he expects the bank to return to profitability this year. The wider European banking sector has seen positive earnings revisions and is generating investor optimism after years of downgrades. 
What we've been reading 
This is what's caught our eye over the last 24 hours.
Before it's here, it's on the Bloomberg Terminal.
LEARN MORE