Carney Says Central Bankers' 15 Minutes of Fame Is About to End
by
BOE governor says greater emphasis on fiscal stimulus is good

The days of monetary policy as the only game in town are over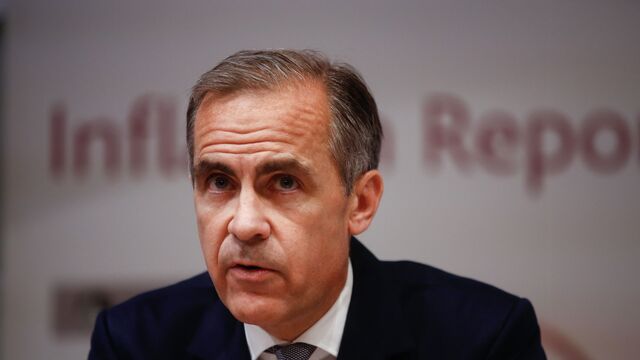 Mark Carney is hoping for a quieter life.
The financial crisis thrust central banks into the limelight a decade ago as they rushed in to save the economy. Policy makers the world over have called on governments to carry more of the burden, and Carney says that's now starting to happen.
"In many respects we're coming to the last seconds of central bankers' 15 minutes of fame, to use the Warhol line, which is a good thing," Carney said at a press conference in London on Thursday. Carney was referring to the phrase "In the future, everyone will be world-famous for 15 minutes," attributed to Andy Warhol from an exhibition in 1968.
U.K. Chancellor of the Exchequer Philip Hammond's last budget and further fiscal policy over the coming years accounted for about half of the BOE's forecast upgrade for growth, Carney said. He also expects better global outlook driven by easier fiscal policy in major economies, especially the U.S.
"That's positive," Carney said, and better "than the only game in town being central banks and monetary policy."
Before it's here, it's on the Bloomberg Terminal.
LEARN MORE