Your Evening Briefing
Here are today's top stories
Bloomberg News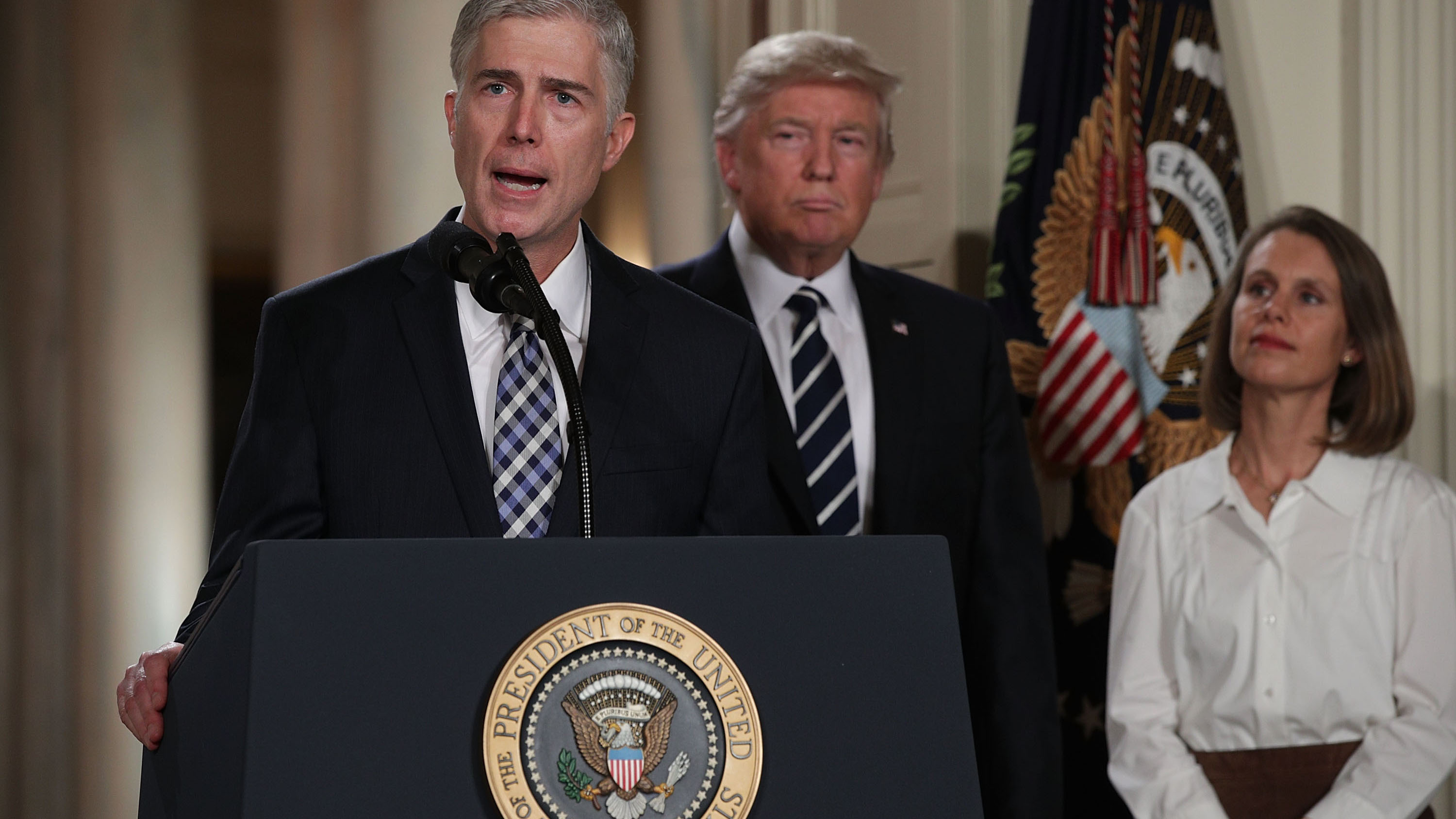 Want to receive this post in your inbox every afternoon? Sign up here. 

No one ever said it was going to be easy. A bitterly divided Senate is facing showdown after showdown over President Trump's nominations. His Supreme Court selection is intensifying battle lines on Capitol Hill, while Republicans resorted to emergency actions to push through other cabinet nominees. The only thing uniting Washington? Everyone wants to know the title of Hillary's book. — Katie Robertson
Federal appeals court judge Neil Gorsuch was ushered down Colorado back roads and into a waiting military aircraft earlier this week as part of the operation to keep his selection under wraps. Gorsuch will be thrown into a bitterly divided Senate where frustrated Democrats cited concerns about his deeply conservative views. Trump urged the Senate majority leader to "go nuclear" if needed to overcome the opposition. Gorsuch's confirmation could ensure a Republican court for a generation.

The short-seller who crashed Valeant picked his next target. A little more than a year after Andrew Left's improbable takedown of the Wall Street pharmaceutical darling, the head of Citron Research has set his sights on aircraft-parts supplier TransDigm. Left is alleging the same price-gouging and debt-fueled financial engineering he saw at Valeant are the reason for stock returns that exceeded 1,500 percent in the past decade.

Senate Republicans brushed aside a boycott from angry Democrats. They took emergency steps to advance the nominations of Steven Mnuchin to run Treasury and Tom Price to head Health and Human Services. The Judiciary Committee separately approved the nomination of Senator Jeff Sessions to be attorney general in a straight party-line 11-9 vote, one day after Democrats forced a delay.

You can now buy and sell weed on the Toronto Stock Exchange. Or make that 'WEED.' Canopy Growth, Canada's first marijuana unicorn, switched to the new four-letter stock ticker. The value of marijuana stocks in Canada has swelled as shareholders bet on the legalization of recreational use and the growing acceptance of the country's burgeoning medical-marijuana industry.

The King of Pop is worth more than ever, and the IRS has noticed. Michael Jackson's star lawyer made a mint for his heirs following the singer's death seven years ago, but the government says they are owed $702 million of his fortune in penalties and back taxes. The crux of the case is the disputed value of Jackson's name and likeness, the right to use his visage on everything from coffee cups to baseball caps. The trial will start this month.

Bridgewater earned almost $5 billion for it clients last year. Billionaire Ray Dalio, the hedge fund's founder who is souring on Trump, bucked the trend of a disappointing year for the industry marked by weighted returns "way below their historical standards." Meanwhile, rivals George Soros and John Paulson fared worse than most of their large peers and lost money.

Who will pay for San Francisco's $750 million tilting tower? The 58-story Millennium Tower was touted as the most luxurious building in America's tech capital—until it started sinking. Now 16 inches lower than it once was and tilted by 15 inches at its tip, no one knows why the tower is leaning or if there is a fix. In the meantime, residents remain in limbo and fearful they'll have to shoulder the costs. 
Before it's here, it's on the Bloomberg Terminal.
LEARN MORE