Tesla Drops 'Motors' From Name to Show It's Not Just a Carmaker
by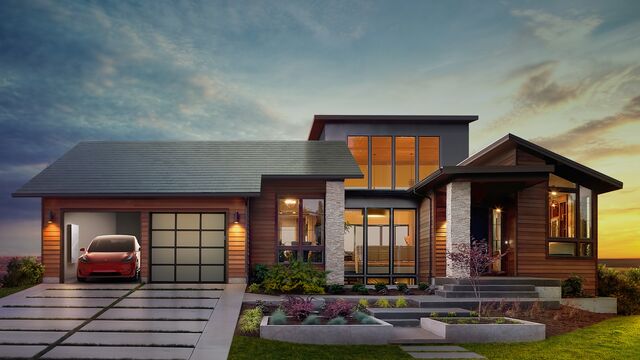 Tesla isn't just a carmaker anymore.
Elon Musk's Tesla Motors Inc. said in a regulatory filing today that its new name is Tesla Inc. The decision to drop the word "Motors" was made to reflect the fact that Tesla, which merged with SolarCity Corp., another Musk company, is now in the solar business as well.
Tesla completed its $2 billion acquisition of SolarCity, an installer of solar panels, in November. His vision is to make the Tesla brand a one-stop shop for consumers interested in clean, renewable energy. They can buy solar panels and a home battery storage system that also charges a Tesla electric car.
Combining the two companies, which were both at least 20 percent owned by Musk before the deal, was done to give struggling SolarCity better access to capital. Now, Musk has put the last piece of the merger in place.
Before it's here, it's on the Bloomberg Terminal.
LEARN MORE