business
Good News for Banks and Farmers, Bad News for Drug Makers in India's Budget
By
Winners, losers from Indian budget for year starting April 1

Cigarette makers gain despite increase in excise levy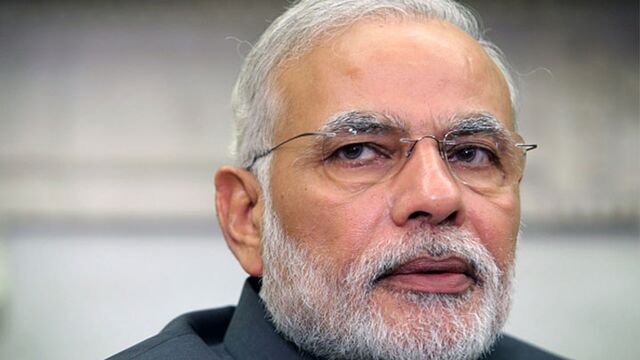 Indian makers of consumer goods and vehicles are among companies set to benefit from a tax break offered by Prime Minister Narendra Modi to a slice of the nation's middle-class.
Modi's Finance Minister Arun Jaitley proposed to halve the tax rate for people earning an annual income of between 250,000 rupees ($3,700) and 500,000 rupees to 5 percent in a budget speech Wednesday. He also cut the corporate tax rate for small and medium businesses. About 79 percent of the 37 million people who file tax returns showed annual income of less than 500,000 rupees, according to the government.
Jaitley also pledged higher rural and infrastructure spending in the financial year starting April 1. The outlays may bolster the $2.1 trillion economy after the turbulence caused by Modi's surprise invalidation of swathes of banknotes earlier this year. Facing elections in five states starting as early as this month, Modi's government is seeking to raise spending on poverty alleviation and public works without straining public finances.
The budget unveiled a record 3.96 trillion rupees in spending to build and modernize railways, airports, roads and ports, while also increasing loans to farmers to an all-time high 10 trillion rupees.
Here are the winners and losers from India's latest budget:
Winners:
1. Consumer goods and automakers 
Jaitley proposed cutting the tax rate for people with income of between 250,000 rupees and 500,000 rupees to 5% from 10%, leaving more cash in the hands of consumers to spend on toiletries, household goods, cars and two-wheelers. Shares that may be affected are ITC Ltd., Hindustan Unilever Ltd., Marico Ltd., Maruti Suzuki India Ltd. and Hero MotoCorp Ltd.

2. Farmers 
The budget pledged a record agricultural credit of 10 trillion rupees in the fiscal year through March 2018, as well as 480 billion rupees for a rural job guarantee program and electrification of villages. Companies that may benefit include tractor makers such as Mahindra & Mahindra Ltd. and fertilizer-maker Coromandel International Ltd.
3. Real estate 
The budget proposed an extension of an affordable housing program to five years and gives the sector infrastructure status. Property sales after two years will also now receive more favorable tax treatment, as opposed to a three-year wait before for the lower rate to apply. Shares of DLF Ltd., Godrej Properties Ltd. and Oberoi Realty Ltd. could be affected.

4. Banks 
The government proposed injecting at least 100 billion rupees of capital into state-owned lenders and increasing allowable provisions for bad loans. Stocks involved include State Bank of India, Bank of India, Bank of Baroda.
5. Fiber optics
The budget allocated 100 billion rupees to lay fiber optic network covering 150,000 villages. Stocks benefiting including Sterlite Technologies Ltd.
6. Infrastructure


The outlays here may aid stocks such as Larsen & Toubro Ltd., Hindustan Construction Co., and IRB Infrastructure Developers, as well as Electrosteel Steels Ltd. and Aegis Logistics Ltd.
Losers:
1. Drug makers
As part of the rural focus, the government proposed amending rules governing pharmaceuticals to bring down prices, make healthcare affordable and encourage generics. Stocks affected include Dr. Reddy's Laboratories Ltd. and Sun Pharmaceutical Industries Ltd.

2. Cigarette makers

An increase in the excise duty on cigarettes by 6 percent, as well as boost in the levy on cigarettes made with tobacco substitutes, may affect companies including ITC and Godfrey Phillips India Ltd.
Before it's here, it's on the Bloomberg Terminal.
LEARN MORE