India to Inject $1.48 Billion of Capital Into State-Run Lenders
By
Capital target for coming fiscal year revealed in parliament

Amount is lower than funds set aside in previous year's budget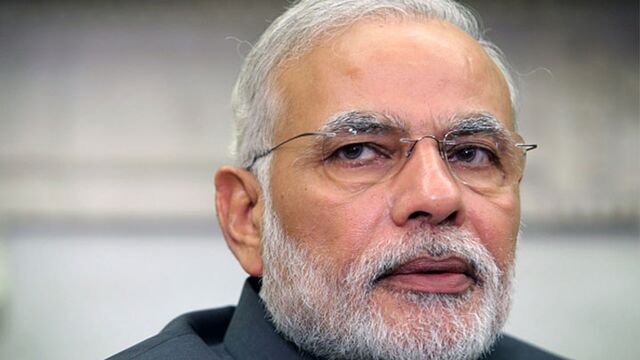 India will inject at least 100 billion rupees ($1.48 billion) of capital into state-controlled lenders in the coming fiscal year, an amount that's in line with a previous government pledge, though it raised questions about the ability of local banks to sustain loan growth.
The capital target was revealed Wednesday in Finance Minister Arun Jaitley's federal budget for the year starting April 1, who also told lawmakers in New Delhi that more funds will be allocated "if required." 
The amount -- lower than the 250 billion rupees set aside in the previous budget -- will be insufficient to help state banks raise the about 800 billion rupees of equity capital that the lenders need over the next two years to comply with Basel III norms and support credit growth, said Karthik Srinivasan, group head of financial sector ratings at ICRA Ltd., the local unit of Moody's Investors Service.
"The government may step in with additional funds," Srinivasan said by phone after Jaitley's presentation. "The finance minister has kept the fund infusion target open ended."

The injection is aimed at helping government banks from State Bank of India to Bank of Baroda boost capital buffers and revive loan growth, which has fallen to a 25-year low, mostly because of the nation's crippling levels of bad debt and worsened by Prime Minister Narendra Modi's shock demonetization policy. Jaitley's budget offered tax cuts and higher spending for some of the poorest citizens hurt by the cash ban.
The capital infusion announced by Jaitley is in line with the figure the government said it would allocate for the 2018 and 2019 fiscal years under a 2015 plan to revamp the state lenders. The government will have to provide most of the equity capital that banks need because investors will be reluctant to buy shares of lenders plagued by profitability and asset-quality concerns, Srinivasan said.
Gross bad debt at the state-run banks amounted to 11.8 percent of total loans as of Sept. 30, more than double the level of private-sector peers, central bank data show. Meanwhile, credit is growing at the slowest pace since 1992 after Modi's Nov. 8 move to invalidate high-denomination rupee notes dented consumer demand and eroded borrowers' ability to repay loans.

The state banks' scope to sell shares has also been curtailed by a rule requiring the government to own at least 51 percent of the lenders. The requirement has left some of the firms, which account for more than 70 percent of India's outstanding loans, historically less capitalized than privately owned peers, obliging the government to support their buffers.
The NSE Nifty PSU Bank Index, which tracks 11 state-controlled lenders, gained 3.6 percent as of 2:53 p.m. in Mumbai, as the broader stock market rallied after Jaitley maintained a tax exemption on equity investments.
State Bank of India, the nation's largest lender by assets, rose 3.5 percent, while Bank of Baroda climbed 4.7 percent and Punjab National Bank added 3.6 percent.