India Seeks to Unlock $9.6 Billion of Bad-Loan Receipts at Banks
By
Move will help banks deal with high bad loan ratios: Jaitley

$4.4 Billion worth of security receipts could come to market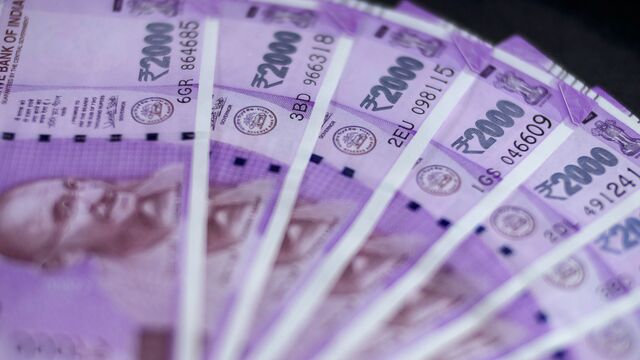 Indian banks could unlock as much as 650 billion rupees ($9.6 billion) worth of security receipts they hold, as the South Asian nation proposes to allow listing of the instruments the lenders received for selling delinquent debt.
Issued by asset managers to banks when they purchase their bad loans, the exchange listing of so-called security receipts and subsequent trading in the instruments "will enhance capital flows into the securitization industry and will particularly be helpful to deal with bank non performing assets," Finance Minister Arun Jaitley said in New Delhi on Wednesday, while presenting the federal budget to law makers.
The sale of security receipts will help India's banks bolster their capital buffers and boost lending even as they address the highest stressed assets-to-loans ratio among the world's major economies. To help strengthen state-run banks, that account for more than 70 percent of outstanding loans, Jaitley also announced Wednesday a cash injection of 100 billion rupees.
"There could be buyers for about 300 billion rupees worth of these security receipts at the right price," said Siby Antony, chief executive officer at Mumbai-based Edelweiss Asset Reconstruction Co., the nation's biggest. "Making an active market for these instruments will help the banks to free up funds that are locked-in as investments. It will also improve sales to reconstruction companies."
Stressed assets in the South Asian nation's banking system -- -- which comprise bad loans, restructured debt and advances to companies that won't be able to service borrowings -- have risen to about 16.6 percent of total advances, data compiled by the government show.
Bad loan sales to asset reconstruction companies are crucial to reviving credit growth in India as lenders are struggling to find resolution for stressed assets that are at a 16-year high. Modi needs the nation's banks to get back on their feet at the earliest to help transform his vision of creating jobs through faster growth into reality.