India Hikes Health Spending as Modi Seeks to Win Favor With Poor
By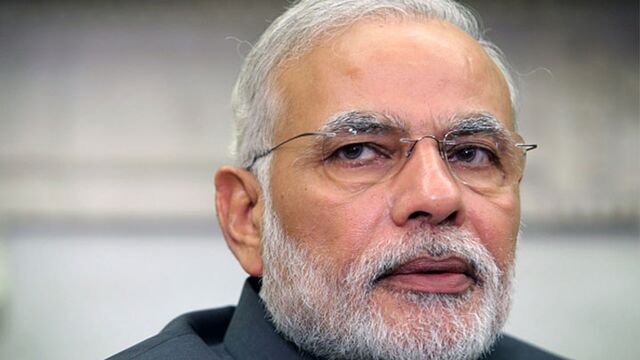 India's central government will boost its health spending 23 percent as Prime Minister Narendra Modi's government looks to improve one of the most underfunded public health-care systems among the world's major economies.
The Department of Health and Family Welfare's budget will increase to 489 billion rupees ($7.2 billion) from 397 billion rupees the previous fiscal year, the government said in its budget released today.
Though it presides over the world's seventh largest economy the Indian government's health-care spending as a percentage of gross domestic product is only about 1.4 percent, less than both war-torn Iraq and Afghanistan, and the second lowest among the world's largest economies.

Arun Jaitley, Modi's Finance Minister, also said he planned to amend the Drugs and Cosmetics Rules to ensure availability of affordable drugs and use of generic medicines, without specifying what that entailed. The government would also formulate new guidelines for medical devices to attract foreign investment to the sector and reduce prices, he said.
"We shall continue to undertake many more measures to ensure that the fruits of growth reach the farmers, the workers, the poor, the scheduled castes and scheduled tribes, women and other vulnerable sections of our society," Jaitley said as he delivered the budget speech before India's parliament.
India is expected to enjoy the fastest growth among its Group of 20 peers this year and Modi's government is attempting to ensure the world's largest concentration of people living on less than $1.25 a day share in that prosperity. That kind of extreme poverty means India's health system must contend with problems like a high rate of infant mortality and communicable diseases almost eradicated in other parts of the world, like tuberculosis. At the same time, India's growing middle class means diseases like diabetes and heart disease are also on the rise.
India Budget 2017: The Winners and Losers
"It is good that funding is increased but the need is much more," said Dileep Mavalankar, director of the Indian Institute of Public Health, Gandhinagar. Healthcare inflation is as much as 15 percent in India's retail health sector, he said.
Jaitley also said Indian medical schools would increase post-graduate acceptance by 5,000 spaces per year to increase access to specialist doctors and will create two new state-run medical research universities.
Before it's here, it's on the Bloomberg Terminal.
LEARN MORE