QuickTake
Trump vs. Big Pharma on Drug Prices. Any Bets?
They're "getting away with murder," the president says. Here's the story, in two minutes.
By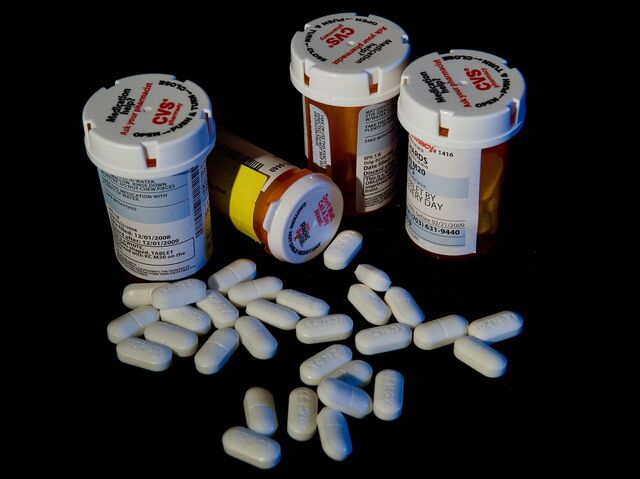 Even his critics would probably agree with Donald Trump that U.S. drug prices are too high — and President Trump with Democrats that barring price negotiations was a bad deal for consumers.
Trump, who says the industry is "getting away with murder," regularly brings up competitive bidding as the cure to "bad deals." That's how it works in Europe, the second-biggest drug market, after the U.S.
But at a meeting on Tuesday with the CEOs of big drugmakers including Merck & Co. and Novartis AG, the president seemed to back off from the industry's nightmare scenario, the government setting drug prices, Bloomberg's Anna Edney and Jared Hopkins report, instead promising lower taxes and faster regulatory approval — and urging the companies to shift manufacturing to the U.S. He did vow to boost competition, calling prices "astronomical." 
They sure are. Americans spend a world-beating average of $1,100 a year on their prescriptions, with many new cancer drugs running around $10,000 a month. And U.S. consumers pay 17 percent of the cost out of pocket. You could say it's a disaster. 
It's all here, in two minutes, in Robert Langreth's QuickTake and in the video above.
QuickTake The Price of Pills: Costs and Outrage Rise
Martin Shkreli, the young pharma CEO notorious for his dizzying price hikes, observed of the spike in prices, "Everybody's doing it." Now the president will try to undo it, turning around the aircraft carrier that is U.S. drug pricing. 
Pop quiz: Was it Shkreli or Trump who said of Congress, "Hard to accept that these imbeciles represent the people in our government"? 1  
(Updates with news of the president's meeting with drugmakers in paragraph 3.)
Before it's here, it's on the Bloomberg Terminal.
LEARN MORE